Tripp Lite now offers surge protectors with antimicrobial protection for non-medical environments. (Previously, Tripp Lite's line of antimicrobial surge protectors featured only models designed for healthcare facilities.)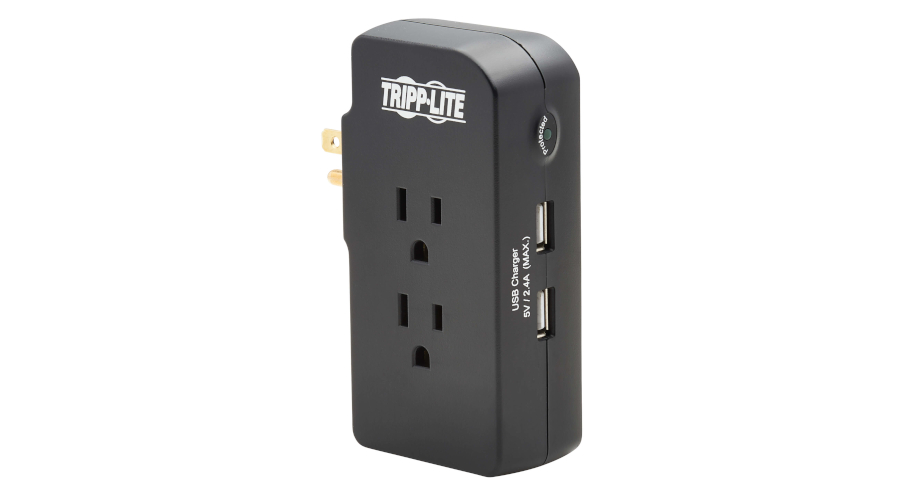 The surge protectors are an expansion of Tripp Lite's Safe-IT collection, a group of antimicrobial products designed to promote safer, cleaner and healthier environments for working and learning. The durable plastic housing of the surge protectors has antimicrobial properties that help resist the growth of bacteria, viruses, fungi, mold and mildew.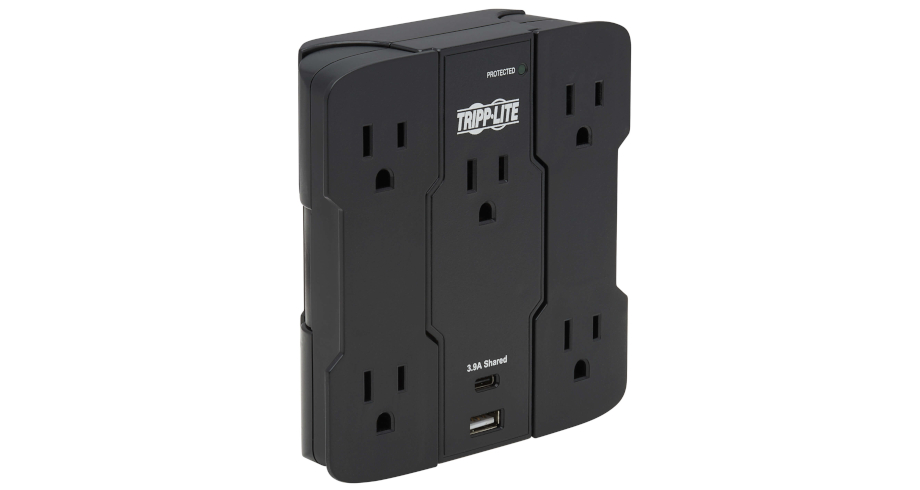 In addition to antimicrobial protection, the new surge protectors have multiple AC outlets and USB ports to keep devices powered and charged. There are several styles. Direct plug-in surge protectors (models SK3BUAM and SK5BUCAM) connect directly to a grounded wall outlet, avoiding power cord clutter. The clamp-mount surge protector (model TLP608DMUAM) attaches to the edge of a desk or table to offer easy access to power. The strip-style surge protector (model TLP610BUAM) has mounting slots on the bottom of the housing for permanent placement.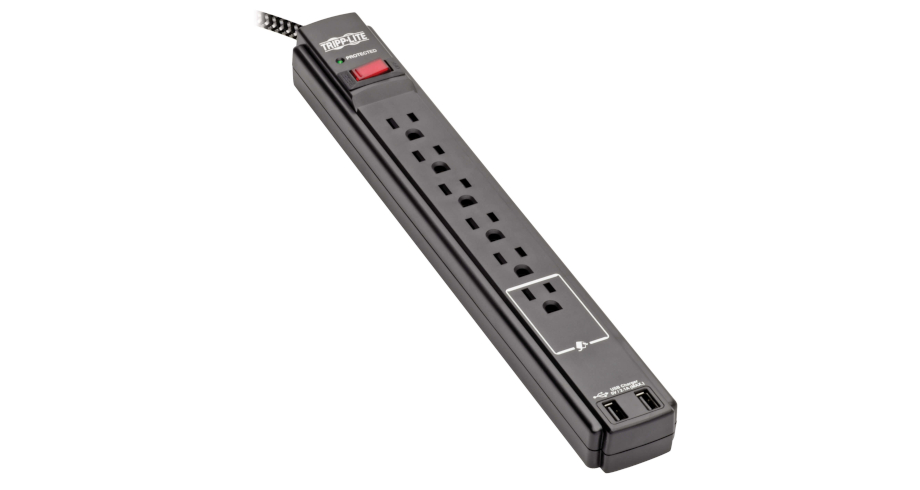 Key features include up to 6 AC outlets to protect electronics from the harmful effects of power surges; USB-A and USB-C ports to charge mobile devices (port type varies by model); antimicrobial plastic housing that resists the growth of bacteria, viruses, fungi, mold and mildew; and LEDs to show protected and/or grounded status at a glance.