Throughout my years on Twitter, and through all my time becoming part of the #AVtweeps community, many of the conversations have stemmed from questions I randomly threw out to the Twitterverse. Sometimes, they were polls; sometimes, they were questions following a video of some sort. All of them, however, recognized that we grow and learn from each other, as an AV community, when we ask questions and have deeper conversations.
A few months back, I asked a simple question spurred by an ongoing industry buzzword: "managed services." I asked, "Which companies are doing managed services exceptionally well?" The responses generated by that question not only sparked this article, but also made me want to connect further with my network and learn how managed services are being provided around the world. I wanted to move beyond the buzzword and learn who was actually taking action to implement managed services.
I feel strongly that integrators are leaving money on the table if they're not considering adding managed services to their portfolio. Here are three reasons: (1) managed services provide a way to scale business; (2) managed services build long-term client relationships beyond a traditional hang-and-bang job; and (3) managed services add to the value proposition we present to clients. Given those points, everyone should be doing this, right? Well, maybe not! Conducting the interviews for this piece, I learned that managed services aren't for everyone. In fact, those were the exact words of IV Dickson, Director, Digital Signage, with SageNet.
"The reason I say that is not to shy people away so that I have less competition," he explained. "It's because of the technology infrastructure that is required in order to offer managed services." He continued, "There are service groups there, 24/7/365, who are taking tickets for a proactive and/or reactive issue. There is a portion of our team at SageNet that will be available on holidays like July 4th and other major holidays to service those clients that are in the field."
Formed by the merger of SageNet, founded in 1998, and Spacenet, founded in 1981, today's SageNet was founded on pillars fundamental to managed services. "Our leadership team was brought up in an environment where we were providing managed services for folks who were doing server-infrastructure and data-center work," Dickson remarked. "It was a natural transition for us, 20 years ago, to get out of that work and move into managed services on the network." He recalled that, back then, retail stores were trying to figure out how to accept credit cards, and a lot of folks were still running on dial-up. Dickson continued, "From the beginning, it was really about being centralized on how we provide a network connection that's going to be stable and a network connection that's going to be on all the time." Now an experienced leader in managed services, SageNet has broadened its managed-services offering to include the digital-signage vertical in our industry, as well.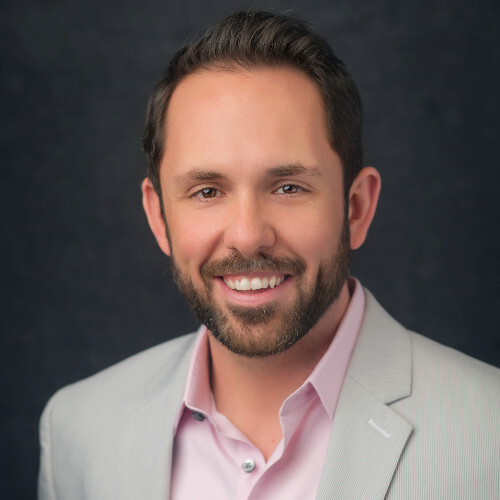 Conference Technologies, Inc., is another major player in our industry, and it has been providing managed services for more than a decade. Thinking it important to learn how each company began to grow its managed services in a time before the buzzword and before momentum had built, I put the question to Tobi Tungl, CTS-D, RCDD, Director with Conference Technologies. He replied, "We saw a gap in what our clients needed, and we helped them raise the bar of service for their businesses. In the end, it's about our clients serving their clients, internal or external." Indeed, as you read this piece, one thing should become apparent: Service trickles down, starting with integrators, going to end users and then blending into the overall client experience.
Tungl continued, "We focus on one-on-one training or group sessions to help clients navigate their new technology with confidence. We demonstrate how it will increase their productivity and achieve full operational capabilities. Our staff takes time to carefully review the equipment and functions with all clients, answering questions and addressing scenarios to alleviate their hesitations." He added, "It has grown from there to providing in-depth training to IT staff so they can maintain the system and provide user support."
Charmaine Torruella, Global Services Manager with Verrex, is trying to push our industry forward by preaching the gospel of service. For its part, Verrex has been providing managed services to its clients for more than 15 years. When Torruella joined the team in 2017, she was brought on to develop new client services. Her mantra is "Service is not a consequence of integration." She elaborated, saying, "Most companies provide managed services as an add-on to integration. Service is its own reward…service is its own animal. And that's exactly how I approached it when I came onboard here at Verrex." Torruella continued, "Many customers say to me, 'Oh, I didn't know you did that!' My job is to bring service out of the shadows of integration and into its own light, showing customers that this is a viable piece of business." And service, it should be noted, isn't just about fixing something when it breaks. Service can be proactive, rather than just being reactive.
Jason Ward, Sales and Marketing Director at Involve, one of the AV community members who responded to my initial tweet, brought an interesting perspective. "Here at Involve, hardware is a means to more service," he said boldly. He continued, "At Involve, we've also been providing managed services for close to 20 years. We won a bid with a significant government video-service client, which we still run today, almost 20 years later. We've seen three phases of hardware refresh, core networks and service-level adjustments. Because of this experience and relationship, we're able to bring a wealth of experience to other managed-services opportunities." Clearly, Involve has found a way to play the long game, adjusting along the way to serve its clients even better.
HB Communications is another leader in the industry, having been in business since 1946. Managed services represent a piece of the puzzle that's relatively new, however, having been embraced about six years ago. "It's interesting," Peter Charland, Executive VP, Global Sales & Service, said, "because there are many different definitions of managed services. Traditionally, it has been a telephone-support service or an on-site repair service." He elaborated, "Here at HB, we provide advanced support capabilities. Our clients have more or less led us from basic tech support to augmenting their staff and being more involved in their day-to-day operations—not only with onsite staffing, but also with remote services."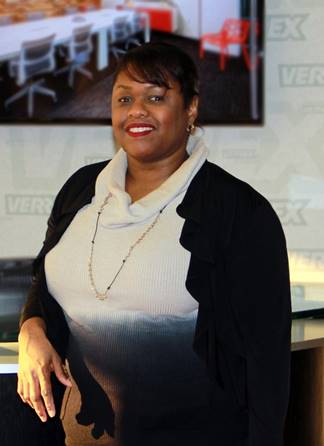 One angle we've not yet broached is that of the consultant. So, following a Twitter exchange, I pinged Daniel Lee, Managing Director at Hewshott International, a firm that specializes in AV, IT and acoustics, to learn the consultant's view of managed services. In particular, I wanted to know what Hewshott clients are requesting. "As 'managed services' is a term currently used to describe any number of things, I need to break this down," Lee began. "When a client asks about managed services today, they generally mean service and maintenance-type offerings. They will sometimes mean a more proactive version than just responding to faults, and they may also mean videoconferencing call management or bridge-operator-type services. They rarely mean anything more than that. This hasn't changed significantly over the last two years."
Lee continued, "When we consider the suitability of managed services for a client, we look at the full plethora of services that can be provided by an external party to enhance delivery or technology services. This ranges from cataloged designs, to onsite staffing, to a full AV-as-a-service (AVaaS) offering with fixed operational-expenditure (OpEx) costs and limited capital-expenditure (CapEx) requirements."
That more ambitious vision of services is the one I embrace. Yes, there will always be break-and-fix-it service scenarios because hardware has to be repaired and updated. But building out your proactive-services offering will unlock a better long-term client experience and facilitate an ongoing relationship.
Flexible Options
Everyone in our industry is in the business of selling something, although it's clearly not always the same thing or the same kind of thing. By the same token, companies that embrace managed services each do it a bit differently, although common to everyone is providing extended services of some type within a contracted period. So, what does this look like in practice? How are top-tier companies customizing their services offering and meeting clients' need for flexible solutions? Let's ask!
Conference Technologies' Tungl kicked things off, saying, "Our portfolio is very unique compared to most in the industry. We have branded our offering as CTI Complete in three different levels: CTI Complete, CTI Custom and CTI Onsite." He elaborated, saying, "Our CTI Complete service is there for you 24/7 through our dedicated CTI Care customer-experience team. Through onsite technical service, recommended programming upgrades and quarterly reliability checks, a client's system is covered for the unexpected, as well as for planned maintenance."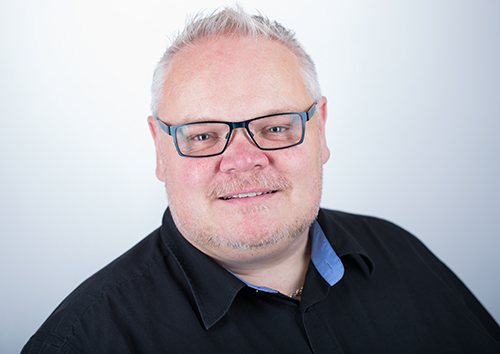 Tungl further laid out the program, saying, "We train to operate equipment with confidence, and, when critical meetings arise, we help ensure system performance with proactive system testing and an onsite checklist. So, their systems will be ready when it matters most. Our managed-services staff does more than diagnose and repair failures; they help plan for system lifecycles." With CTI Custom, the service plan is designed to include coverage tailored to an organization's needs, just as every AV system is customized for clients. Finally, CTI Onsite is an additional level of support that suits enterprise environments.
The earlier-referenced offerings are similar to what HB Communications and Involve deliver. According to HB's Charland, "It's a portfolio. There are services that can exist onsite as full-time facilities for clients, running meetings and providing event support. We run a large network operations center (NOC), from which we provide a range of remote services—from technical support, to remote monitoring and management, to video-concierge services." In fact, HB delivers a range of managed services to customers in more than 30 countries.
Ward jumped in, saying, "At Involve, we provide helpdesk, full video-concierge services, dedicated service management, remote management, reporting, onsite engineering, health checks, training, lab-test environments, portal, cloud video, etc., all under the managed-services umbrella." He added, "These services are almost always à la carte. In our experience, when it comes to managed services, each customer's needs are unique every time."
Having worked in the field myself as an end user and integrator, there were many times that I was on a team and had to outsource, as the team just didn't have enough resources. But there's a right way and a wrong way to outsource; in our industry, temp agencies just won't cut it. According to Hewshott's Lee, "We noticed a trend toward outsourcing more areas of service delivery than just maintenance and staffing over five years ago. We started developing our own portfolio to match." He continued, "Due to the range of services we would consider advising a client on, our network now includes not just integrators, but also graphical user interface (GUI) design specialists, digital signal processing (DSP) experts, programmers, and service-delivery and transition-management firms, just to name a few."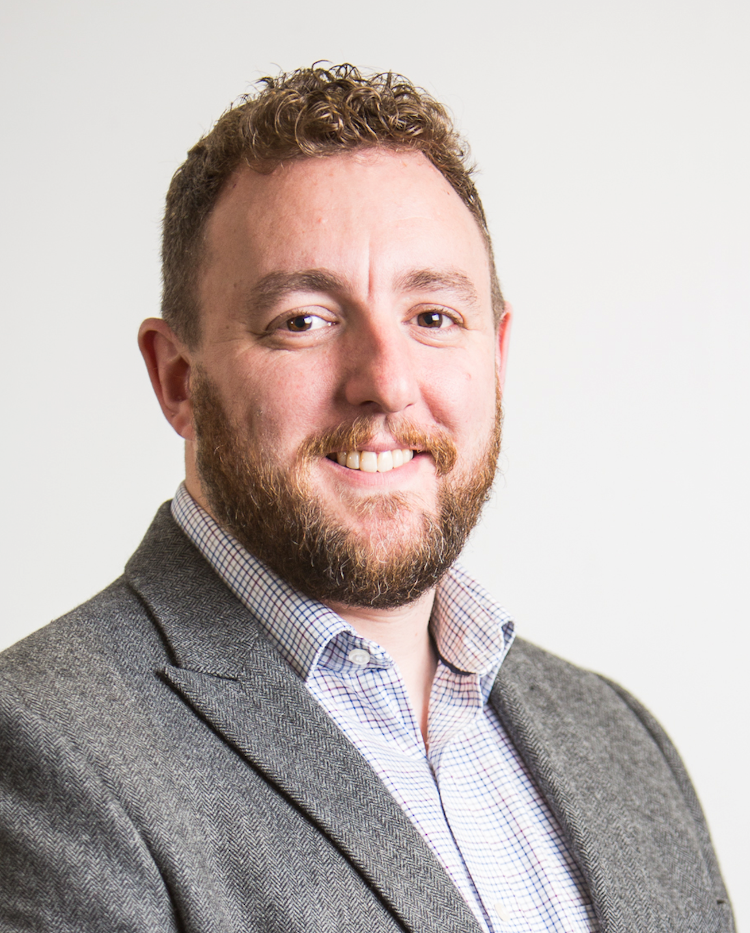 Meanwhile, Verrex's Torruella identifies a client's needs with what one might describe as "a Dr. Phil approach" wherein one says, "Here, come sit on the couch and tell me your problems." One of the biggest problems she sees, however, is a mindset of addressing issues on a case-by-case basis, rather than in a systemic way. "Let's think enterprise," she exhorted, "which is what we do at Verrex." Torruella continued, "If you do it case by case, you're not solving the client's problems. It just becomes a patchwork. Everybody knows you can patch a roof, but you'll eventually have to replace the whole structure. We work with our clients from an enterprise perspective to solve the entire problem—not just to patch it. Proper client diagnostics is how we get it done."
Coming To Terms
Any discussion of managed services must include contract terms. What are the parameters of the contract? How long does it last? Is the subscription month to month, or is it annual? The business model you follow matters, and it will affect the overall client relationship. Our end users are accustomed to contract terms like those from Amazon Prime, Netflix, Zoom and the like. Accordingly, many expect managed-services contracts to work along the same lines.
SageNet's Dickson explained, "It's all about how easy it is to do business with us. Through the years, we've found some things that really guided us in that process. One of those is a monthly recurring subscription charge. That is key. Even though there are a lot of pieces and parts that fall under that monthly subscription, it's important to make sure all onsite service is included. That way, we're not going back and having to bill them for that onsite service." He continued that it was a good idea "to find ways to make that an all-inclusive monthly charge associated with the term." Dickson explained that the company has some customers who want to pay yearly, but it's not especially common. In addition, a few customers want to follow the traditional model and to be charged for each visit, but that's also uncommon for SageNet clients.
According to Dickson, "The other advantage to this type of model is consolidated billing. We're considered an aggregator, as well as a consolidated-billing environment. Many of our customers might have 500 or 1,000 or 1,500 locations, but corporate is going to get one bill from us, allowing them to pay one source one time." The advantage, he said, is reduced overhead. And that reduced cost redounds to both SageNet's and the client's benefit, he affirmed.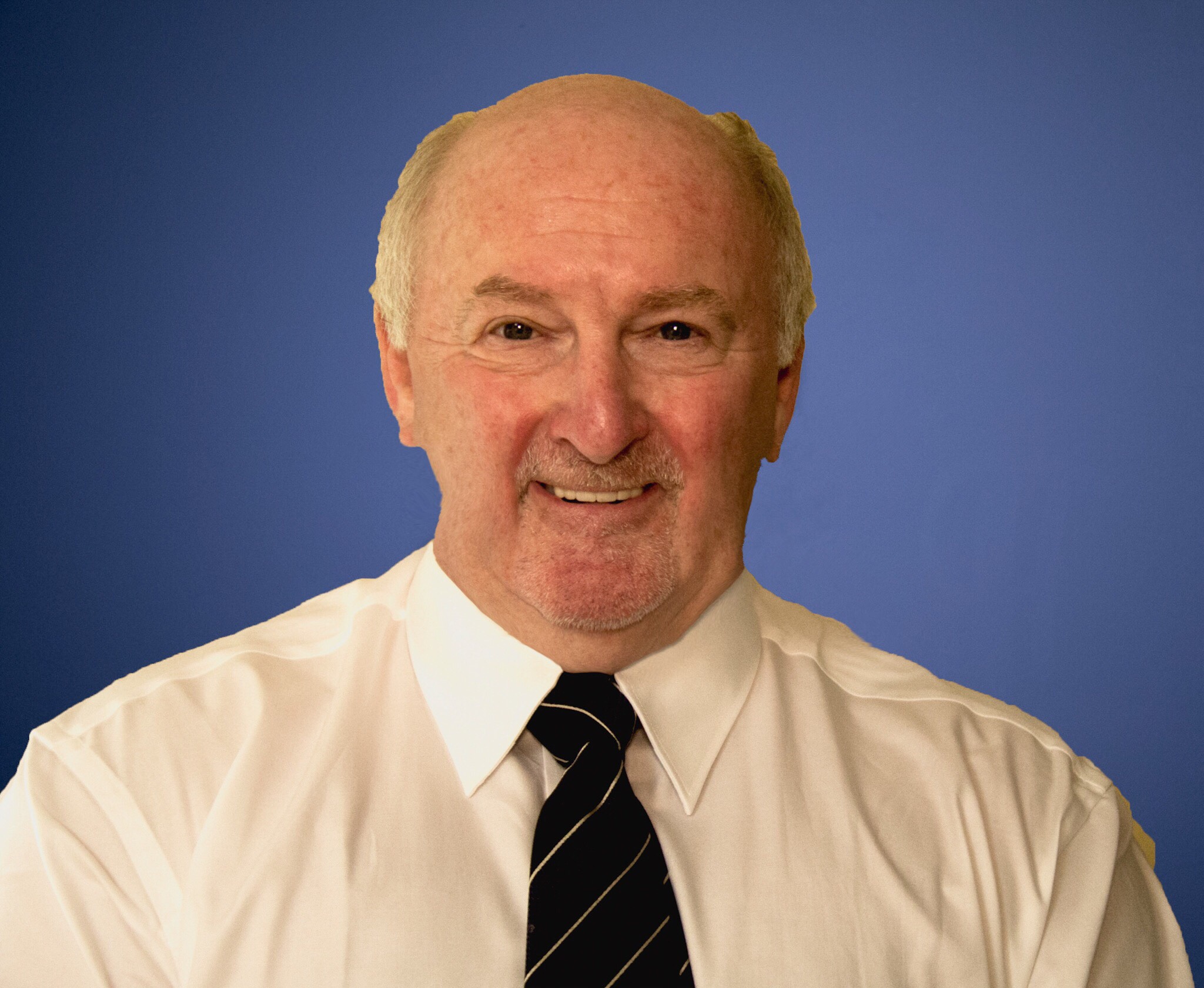 As an AV industry member, I was excited to hear about a monthly subscription option like this, given that a fair number of companies in our industry tend to stick to traditional methods. Currently, SageNet's monthly subscription pricing varies considerably based on what services are being provided. Looking at the digital-signage category specifically, though, it starts at around $75 to $100 per month.
Tungl's clients seem to like things being done a bit differently, perhaps unsurprising given that Conference Technologies serves different areas of the market. "Our services are very much on an annual basis," he affirmed, adding, "Very few go month to month." But he was quick to note that he understands not all offerings fit everyone's needs, and not all clients fit into one category. "We look at our CTI Custom portfolio and work directly with client stakeholders to exceed their experience within their contract," he declared.
Ward at Involve added his own unique perspective. "Each customer's requirements are unique, and we treat our pricing as such," he remarked. "But, historically, a contract is held for three-plus years, averaging around four or five. Again, within reason, so it benefits all parties, billing is built around project scope and customers' needs."
Charland also spoke on the topic of contract terms. He said, "Pricing terms can often be customized based on the scope of what we're looking to accomplish. These contracts are one-, two-, three- or five-year, although they can be longer. Therefore, these contracts need to adjust for change during the life of the agreement." Charland also emphasized that managed-services contracts must have "business outcomes," with service-level and performance targets, including performance penalties. "Having skin in the game is essential," he said. "Otherwise, the contract provides little more than empty promises."
Dynamism and responsiveness to change help illustrate each of these companies' approach to business. They also help explain why each company is known for outstanding client relationships.
We've seen clearly that managed services come in all shapes and sizes, stretching across a wide swath of verticals. In light of that complexity, I wanted to know Hewshott's process when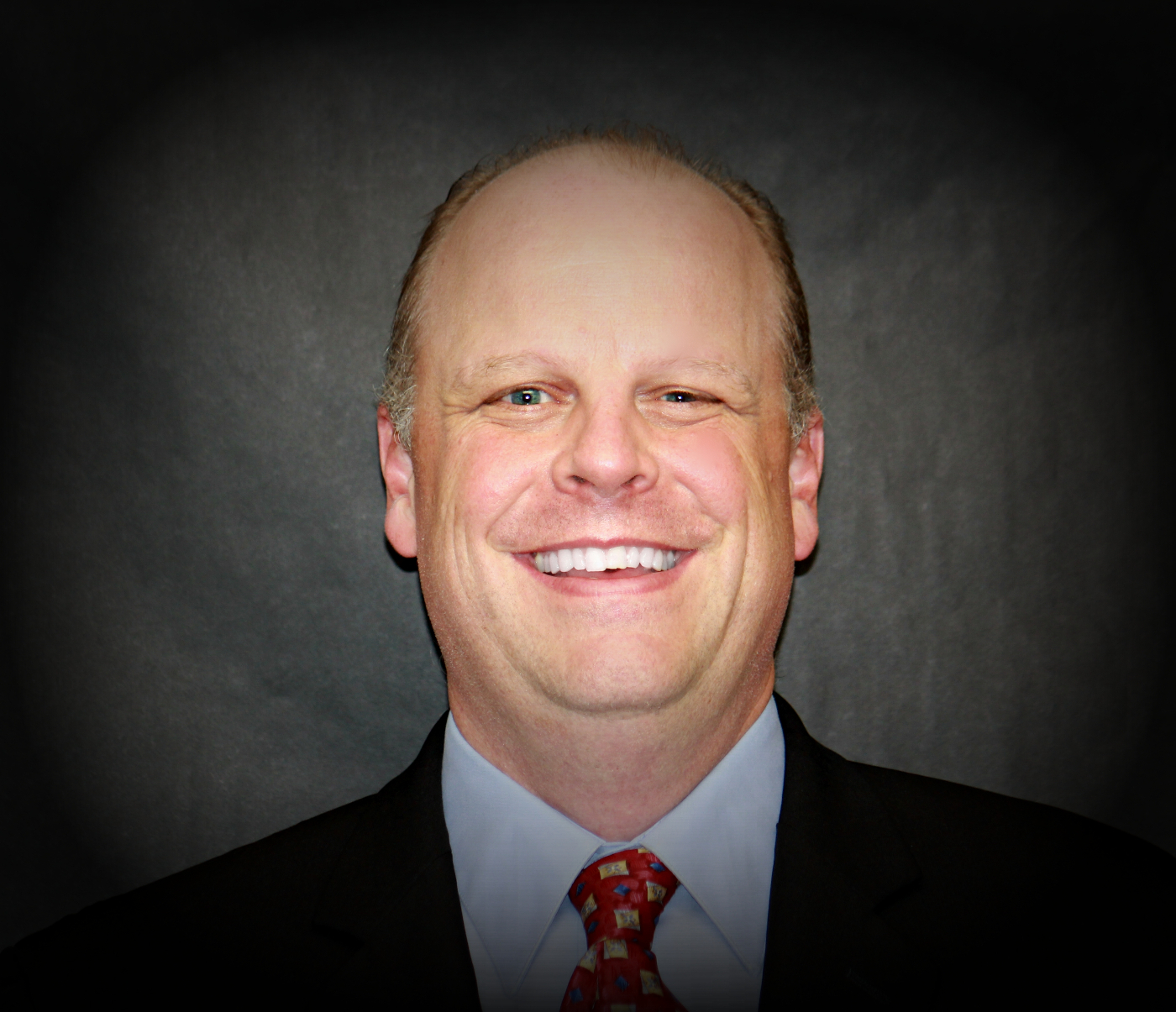 recommending managed services. According to Lee, "The decision to propose outside managed services to a client is typically based on their appetite and ability—or the lack thereof—to provide the services themselves, using in-house resources. Some of the organizations we work with prefer to manage all services themselves with in-house staff. Some want the exact opposite. Most want a hybrid of the two."
Lee continued, saying, "I think the beauty of managed services is that we can use a number of providers to create a totally bespoke offering that exactly matches the end-user requirements. For this reason, we don't consider there to be any blind spots whatsoever. When discussing these services—or any services, for that matter—we talk in requirements, experience and outcome. The service we craft around those is for us to worry about. They want an outcome delivered, and, so, that's what we do." Accordingly, when consulting about managed services, Hewshott's approach is hands on, ensuring nothing is overlooked either for the integrator or for the client.
Managed services are no longer just a buzzword; the services era is here. Either companies can manage their technology using their own in-house resources or they can work hand-in-hand with our industry as we evolve beyond the days of simple hardware sales. This is our new approach collectively, whether we specialize in digital-signage deployments or enterprise meeting rooms.
As said from the outset, no, managed services aren't for everyone. But all integrators should evaluate their current business model and assess whether—and, if so, how—managed services can grow your profit margins. In doing so, it's likely you'll also grow your relationships and establish greater trust with your clients. That's a recipe for long-term, sustainable success.