Pete's paramount prognostications for 2016: Here we go again!
As obsessed as society has become with "the new year" and the attendant forecasting, the truth is that technological innovations happen year round. It's just coincidental that the second-largest trade show devoted to technology (International CES) takes place every January in Las Vegas.
Confusing Timing
Yet the largest such show, IFA, is held the first week in September in Berlin. And many of the new products announced at CES don't actually show up until the fall (if they show up at all). To further confuse matters, some of the biggest names in CE, such as Apple, Google and Microsoft, announce products at their own events. And, of course, there are still annual "line shows" from brands that include Samsung and Sony.
Last year, I forecasted that we'd see "more manufacturers get on the 4K bandwagon" in 2015. Sure enough, we did, although the display offerings were somewhat meager. In most cases, "getting on the bandwagon" amounted to more lip-service claims of "4K compatibility" with HDMI-based signal switching and distribution products, even though almost every one of those still relied on the older HDMI 1.3/1.4 standard.
So what will change next year? That's hard to say with certainty, but a combination of ever-lower prices for finished 4K (3840×2160) display panels coming from China (particularly in larger sizes), the rollout of high dynamic range (HDR) imaging, more powerful graphics cards and the emergence of oddball resolutions like HP's 27-inch 5120×2880 desktop monitor, will force interface manufacturers to put up or shut up: Even HDMI 2.0 isn't fast enough to handle the demands of these high resolutions combined with HDR and 10-bit color.
Path Forward
The path forward is made more difficult by the expanding universe of interface choices. Not only do we have the two-year-old and already inadequate HDMI 2.0, but DisplayPort 1.3 and super MHL are lurking in the wings. Simply marching in place with HDMI 1.4 isn't going to cut it! Look for interface manufacturers to embrace one or more of these new standards by the end of 2016, partly as a defensive marketing strategy and mostly because customers are hitting a speed bump with new designs based on 4K+ displays.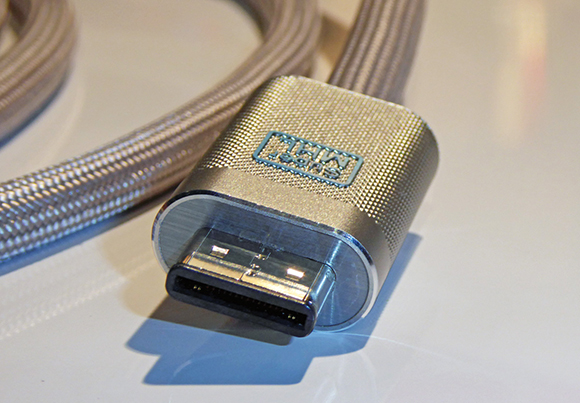 A more rational argument can now be made that designing and installing an AV signal switching and distribution system based on proprietary display interfaces that can't keep up with bandwidth demands is not forward thinking at all, particularly when other industries (broadcast, media distribution, cable/satellite TV) are now migrating away from SDI-based infrastructures to IP-based distribution.
Within the AV world, our experiences with structured wire signaling are limited largely to HDBaseT. Outside that world, it's multiplexed video, audio and metadata over 1GigE and 10GigE networks, often using optical fiber. Signals can travel compressed (H.264, H.265) or largely uncompressed (JPEG2000). Most importantly, the transport format (IP) is not proprietary, but is a worldwide standard. So are the codecs.
Given the current inadequacies of HDMI and the confusion about the best way forward (HDMI, DP and superMHL), I expect more consultants and installers to move, instead, toward AV-over-IP as a futureproof solution. And it would be in the best interests of their customers to do so, aligning their infrastructure with the rest of the world.
Hi-Res Displays
Getting back to high-resolution displays, the nexus of display manufacturing is moving rapidly to mainland China. The effects can already be seen: Prices for Ultra HD TVs (3840×2160) have absolutely plummeted in the last year. It's now possible to buy 55-inch Ultra HDTVs for as little as $800! Even models with enhancements like quantum dots for HDR and wider color gamuts are sliding toward $1000.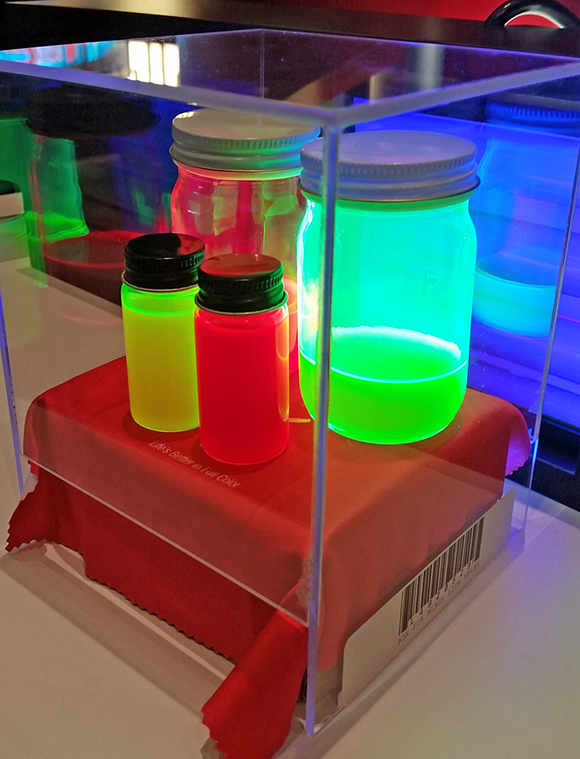 Two things will happen by the end of next year: First, you will see a big shift away from 1080p to 4K resolution in large TVs (55-inch and up), with 1080p quickly becoming a thing of the past as profit margins for manufacturers have all but disappeared on displays with this resolution. That means we'll finally see more 4K monitors come to market at attractive prices. (Hey, those Asian fabs crank out a lot of glass; it has to go somewhere!)
Second, expect to see more "oddball resolution" display monitors come to market, like the earlier-mentioned HP 27-inch desktop offering. We've seen widescreen monitors and TVs with 5120×2160 resolution ("5K"), and Sharp is now going to ship its 85-inch 8K monitor as a commercial product. (You read that correctly!) The display manufacturers have reached a point where they can make just about any size glass you want, with any pixel count you want.
Changing topics; I was disappointed to see that manufacturers are not getting on the wireless high-bandwidth display connectivity bandwagon as I predicted they would. But that could be due to advances in WiFi speeds and modes. I just installed my first 802.11ac channel-bonding modem earlier this year and, along with a speed increase from Comcast, I am now seeing sustained download speeds of 30Mb/s to 40Mb/s through 5GHz wireless connections (>50Mb/s with wired connections).
Low-Latency Video
With some light compression, it's entirely practical to transmit low-latency video and audio over 5GHz links using 802.11ac channel bonding, which can link up to 160MHz of channels to get the job done. The decision last year by the FCC to open up all 24 channels in the 5GHz UNII band will stimulate interest in using these frequencies for wireless HB products.
Look for new wireless video products that use 802.11ac 5GHz operation, along with more 60GHz wireless video connectivity kits that use the 802.11ad protocol. The latter band is largely unused and has way more space for operation with 2GHz channels. (Yeah, I know I predicted an uptick in 60GHz activity last December. Sometimes manufacturers are a bit slow to recognize a trend.)
Let's change direction and talk about a political issue: the pending March 29 FCC TV spectrum auction. I covered the details in December's "AVent Horizon," because they're too convoluted to recap here. Suffice it to say that manufacturers of wireless microphones have their work cut out because numerous TV channels could go up for grabs and the available spectrum for wireless operation would be greatly truncated as a result.
That means you will see many more wireless audio systems that operate in the 900MHz and 2.4GHz bands. Both are considered "white space" bands, where low-power unlicensed operation is permitted. Of course, one consequence of such operation is that there's plenty of potential for interference between devices, and there's nothing you can do about it. But what other choices do manufacturers have?
More Optical Fiber
One year ago, I predicted we'd see more support for optical fiber in signal transmission and switching. I'm gratified to see that's finally coming to pass, with both KVM and video/audio interfacing supported. There is a general reluctance in our industry to try something new (although optical fiber has been around for decades) that I don't really understand: Fiber transmission solves a host of issues (bandwidth, distance and dense signal multiplexing) that continually pop up with copper-based interfaces.
Look for the expansion of optical fiber product lines to be shown at InfoComm next year. One of the drivers will be the increasing presence of what I'd call "NAB" switching and distribution product manufacturers at our industry's biggest trade show. These companies started showing up a few years ago and are expanding their presence…and almost every one is pushing an AV-over-IP solution with high-speed fiber backbones.
Back to meeting spaces: Trying to figure out where the BYOD market is heading has turned out to be a fool's errand. Earlier this year, analysts were predicting an annual growth rate of 18% to 20% for tablets, with a corresponding drop in sales for PCs and laptops. Twelve months later, the tide has reversed: Tablet sales have gone into decline, while there has been a slight uptick in laptops (PCs are still slip sliding away…).
Why?
What caused this shift? Believe it or not, larger smartphones. Consumers actually like the doggone things, especially the so-called "phablets," with screens larger than five inches. We now have 5.5-inch and even six-inch models on the market and, oddly enough, they're not being used for phone calls very much: more often for texting, web surfing, photos and social media. (And checking sports scores. Important stuff!) Look for this trend to continue, although I think we may be reaching the maximum comfortable screen size, because a six-inch phone just fits into a shirt pocket.
The other trend no one saw coming actually had a false start a few years back with Microsoft's Surface tablet. Remember those crazy Surface ads with everyone clicking and snapping their keyboards apart and together, stomping their feet and breakdancing on conference tables? No one bought into it, and the company wound up with hundreds of thousands of unsold Surface tablets sitting in warehouses.
Turns out, Microsoft was just ahead of their time: The newest snap-apart tablet/keyboard Surface Pro/RT combos are actually selling very well. And you're going to see a lot more of these so-called two-in-one computing products show up in classrooms and meeting rooms. Surprisingly, there seems to be no limit to how large the tablets can be: Lenovo actually showed a 27-inch tablet a few years ago, and Panasonic has a 4K 20-inch ToughPad.
For Media Distribution
For media distribution, a combination of cord cutting and competition between Internet Service Providers (ISPs) has resulted in a steady increase in download speeds. That's important as we move into 4K content distribution, which requires four times the speed of 1080p content.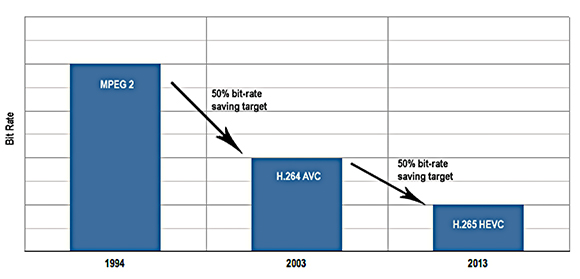 Thanks to the new HEVC H.265 codec (still rolling out slowly), Google's VP9 codec and Broadcom's BCM7445 decoder chip, the bit rate requirement for UHD transmission has dropped, with Netflix claiming that 15Mb/s sustained is sufficient to stream Breaking Bad, House of Cards and Orange Is the New Black in Ultra HD.
Consequently, you will see a continued shift in 2016 away from packaged media (i.e., Blu-ray) to video streaming and downloads from the cloud. That will shift more importance to media players going forward, and we're already seeing numerous models with reasonable prices at the major trade shows. This trend will definitely impact the success of the new Ultra HD Blu-ray format, scheduled to roll out this month.
Kicking & Screaming
Incidentally, both Ultra HD Blu-ray and 4K video streaming will lead us (kicking and screaming) to dealing with HDCP 2.2, as I predicted last year. (Okay, another late starter.) Surprisingly, I am now seeing product announcements for "4K-compatible" interfacing products that still use the older HDMI 1.4 physical layer, but support HDCP 2.2 encryption. What's up with that? Either you're all in, or you're not….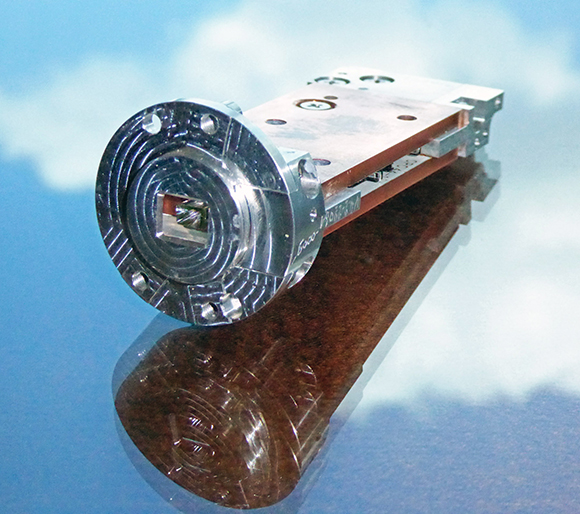 I've chronicled how projector manufacturers have been losing ground to larger and cheaper flatscreen displays. The primary objection to using projectors now appears to be technology from Philips known as High Lumen Density. This technology combines a blue LED (or an array of them) with a cleverly designed optical waveguide that incorporates yellow dichroic filters. The result is bright, saturated green light, which has long been an obstacle for high-brightness LED projectors. Consequently, we've seen HLD prototypes with 2500 and 3000 lumen light output, and Philips claims it'll reach 5000 lumens in 2016.
Look for more projector manufacturers to adopt this technology or variants of it, and move away from short-arc lamps in 2016 as they try to maintain market share and profitability, and also wrestle with the FDA's ill-informed decision to tightly regulate the use of laser-phosphor hybrid projectors, possibly hindering their adoption [see "Laser Hazard Classes," in the November 2015 issue of Sound & Communications].
Full Circle
And now I'll wrap things up by going full circle, back to where I started, with a discussion of interfacing trends. There's a new kid on the block that might just manage to unite all interfacing parties, and that is the new USB 3.0/3.1 Type-C plug. Following a trend started by Apple with its Lightning interface, the 12-pin USB Type-C connector is symmetrical in design (doesn't matter which way you plug it in), and is self-configuring.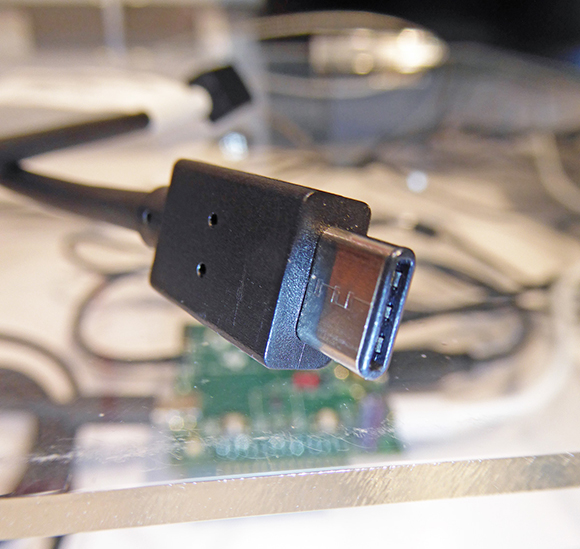 By that, I mean that the transmitter and receiver can automatically detect the operating mode and set up the connections accordingly. In USB Alternate Mode, the Type-C plug can carry display signals and audio (DisplayPort 1.3 and superMHL) on some of its lanes. Or, it can simply carry high-speed data. (Or, power. Or all three.)
The point is that USB Type-C represents the "next wave" in connectivity as we move away from proprietary interfaces to "consensus" interfaces designed by committees to achieve a relatively open standard. The USB interface has shown itself to be remarkably flexible and adaptable in all its different physical implementations.
Now, with a trend toward digitizing everything into packets and intermixing them with a variety of video, audio, control and information signals, Type-C is sitting in the catbird seat. It's already starting to show up on new models of smartphones, and I'd expect tablet manufacturers and laptops to adopt it in short order. Type-C will eventually replace the micro USB connector that is ubiquitous on BYODs, so you will have to interface it at some point.
There you have it: another year's worth of predictions, some of which may actually come to pass. We'll see how I did next December. Until then, stay curious….