Building on Exterity ArtioSign's digital signage Meeting Room functionality that displays room availability, this latest enhancement now enables organizations to show more information at a glance, including: the ability to show individual or multiple meeting room availability on displays outside conference rooms; display the complete daily meeting room schedule for a set of meeting rooms; and include simple wayfinding information – all on a single signage display.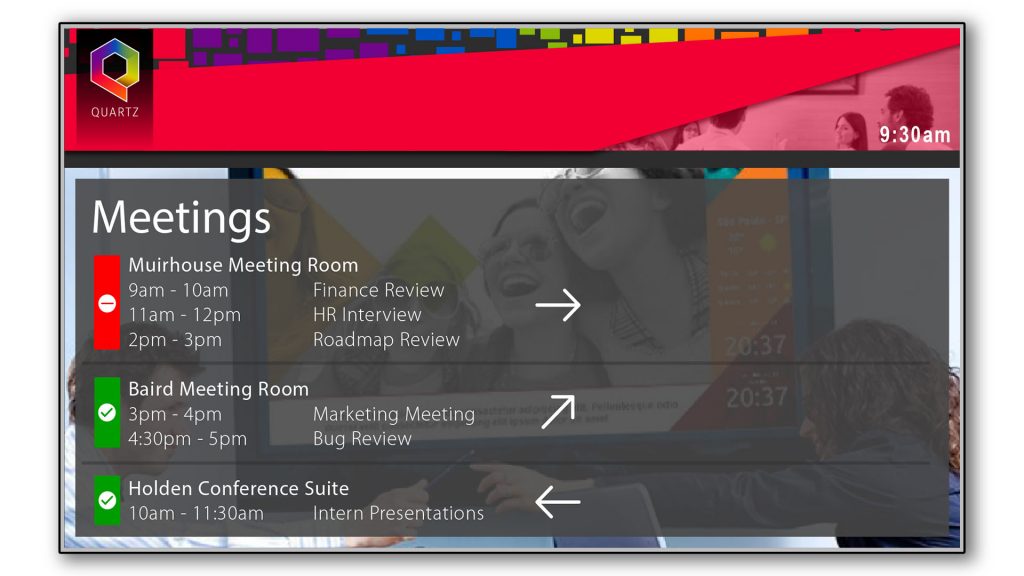 The Meeting Room functionality in ArtioSign integrates seamlessly with Microsoft Exchange, Amadeus Delphi and Hyatt Envision Events Management System, and screens are automatically updated when meetings are scheduled, rooms are booked, and the meeting is underway. In parallel, Exterity has also announced support for Samsung SSSP6 QB13R small 13" displays, making it the perfect solution to display the day's schedule on a compact display outside a meeting room.
Exterity
https://bit.ly/30sjxjr
This post is part of Sound & Communications' InfoComm 2020 Connected New Product Spotlight.