As any retailer will tell you, a positive customer experience is one of the most important pieces of the puzzle for success. With technology advancing at rapid rates, and with more and more customers turning to ecommerce for their shopping needs, right now, more than ever before, is a crucial time to create meaningful in-store experiences. An ideal way to do that is by using in-store digital signage. In fact, retail digital signage makes up 28 percent of the market share for the entire digital signage business.
There is more to customer engagement with digital signage, however, than just picking a hardware solution and selecting an image. Retail businesses today are finding ways to turn digital signage into a fully immersive experience for their customers, while also offering them pertinent information. What follows are some important areas to consider when selecting digital signage to help gain the highest level of customer attention.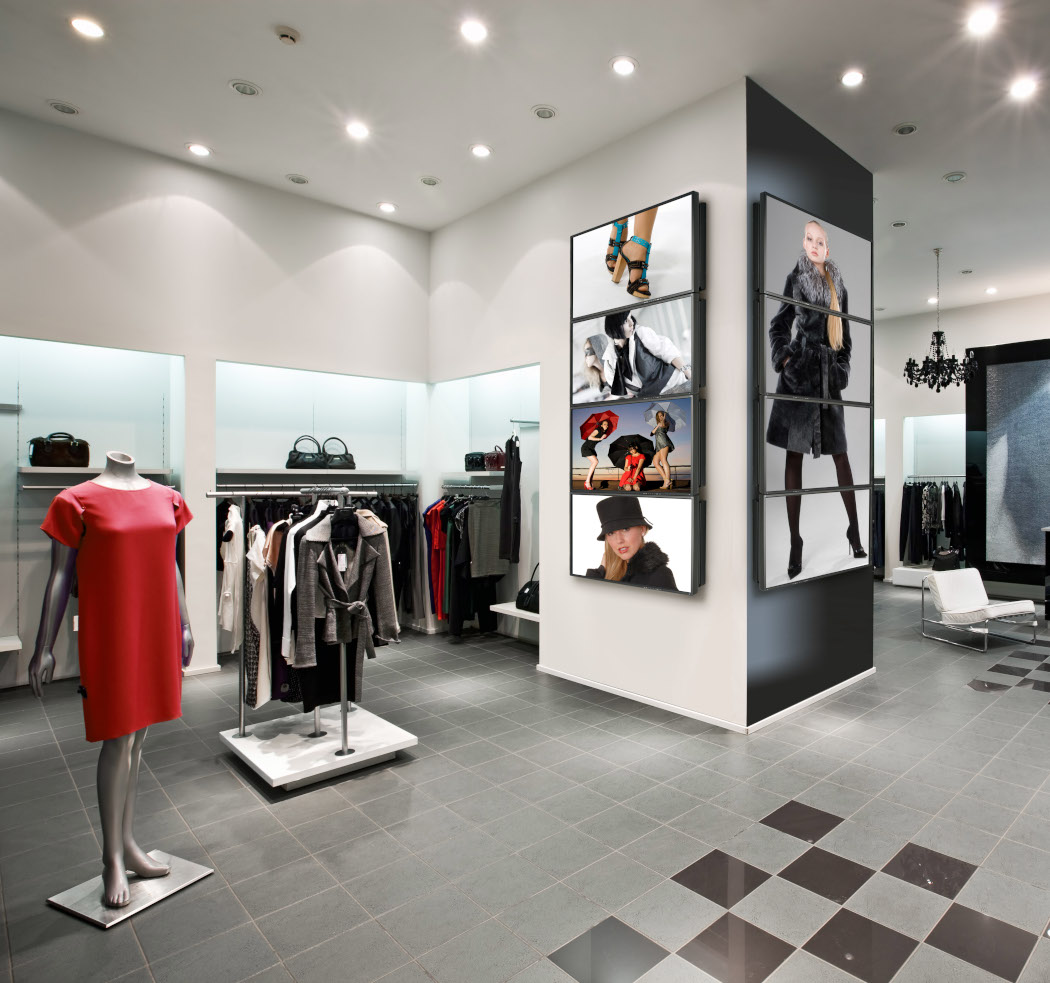 Make It Interactive
Although providing relevant information to customers is necessary, if there is an opportunity to immerse the customer in an experience through digital signage, do not hesitate to take it. That being said, it's best to keep in mind the type of interactivity, as some elements can be too distracting and, thus, decrease the effectiveness of its usage.
A variety of examples showcase how retailers use interactive digital signage to get customers excited about a product or brand. The best examples are those where the interaction is directly relevant to the retail environment. For example, if a clothing retailer is seeking to implement digital signage, it would be off-message and irrelevant for consumers to utilize a solution with interactive content offering racing or puzzle gaming. Instead, retailers should focus on an interaction that immerses the customer in the experience, while, at the same time, keeping the brand and products top of mind. A better interactive solution, in this case, would be a kiosk that allows guests to search through store inventory based on their preferences with regard to clothing style.
Pick The Best Location
Many details must be considered when selecting a location for digital signage. Typically, the best spot would be the area of the store where the retailer receives the most traffic—usually, that would be the entrance of the retail location. This is why so many retailers put their most appealing signage at the front of their stores. Even if a customer was not planning to enter the store, highly engaging signage can draw in customers or, at the very least, get them talking about the brand.
Another important location that retailers sometimes overlook is the checkout queue. According to a study conducted by Popspots, 67 percent of retail customers said the checkout process significantly affects their overall perception of their instore experience. As such, the checkout line is the perfect opportunity to use digital signage to engage customers who will be in the location long enough to become engaged with the signage. Content could alert customers to sales they might have missed, or it could provide an opportunity to sign up for coupons or discounts. It doesn't overpower or detract from the brand or product, and it can even help cut down wait times by gathering customer information that usually would be collected by a store employee during checkout.
Don't Skip Over The Technical Aspects
Another key focus area is the quality of signage used. The worst mistake a retailer can make is to have a broken or unused digital display hanging in the front window. That is a surefire way to lose customer engagement, taking them out of the experience that the retailer has worked so hard to cultivate. Although a multitude of technical factors must be considered when installing digital signage in a retail location, two major components that are often overlooked center on the mounting solution. Specifically, it's important to (a) choose the right mount for the installation and (b) conduct thorough testing before mounting and displaying any digital signage.
When selecting a mounting solution that will support the display or videowall, it's necessary to consider size, color, safety and ease of installation. If the display is going to be located where it's easily accessible to customers, the mount has to be extremely durable and safe. Retailers should also look for a mount that makes installation and/or repairs seamless.
Finally, before the digital signage is available to the public, a retailer must test the entire system. The display, the content and the media player should all be working, free from any errors.
Each of the aforementioned aspects is key to creating an enticing retail experience for customers—one that will keep them coming back. Further, providing information while also offering engagement will lead to a boost in retail traffic and sales. The right type of digital signage can help retailers realize all these benefits.