The foundation of any videoconferencing experience is the human connection between participants. Actually seeing another person who is reacting in real time on the other side of the conversation creates a more authentic connection than any phone call or text-based exchange ever could. That is why businesses look to unified communications (UC) technology to unite global offices around a shared vision, why houses of worship deploy it to spread their message to multiple congregations and why schools use it to expand the classroom beyond four walls. However, although the vast majority of UC applications involve bringing together people from a similar background—the same company or industry, the same church, the same school—to pursue a shared goal, the technology likewise has the potential to connect complete strangers who might have absolutely nothing in common apart from their shared humanity.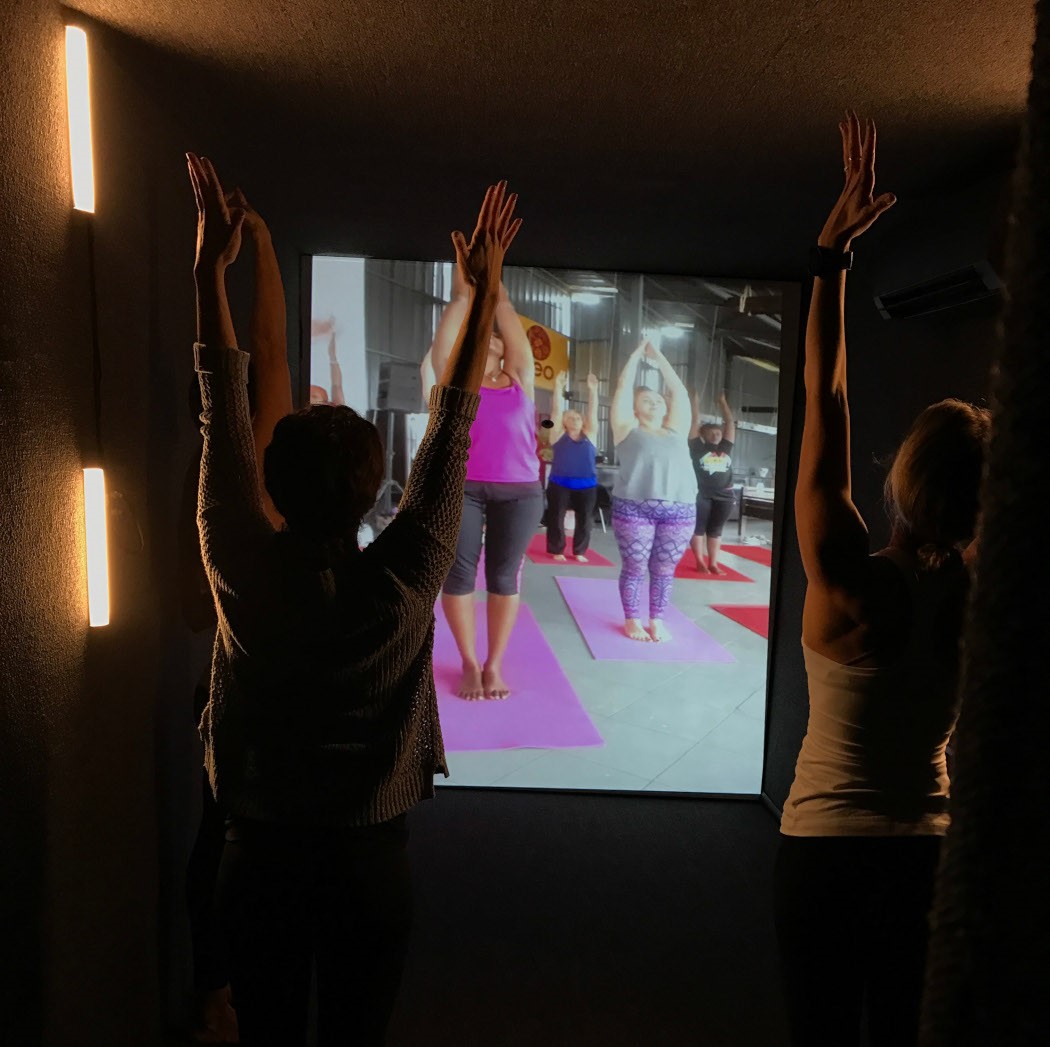 Shared_Studios' Founder, Amar Bakshi, recognized that potential and created a context in which UC technology could be used to bridge social and geographic divides, bringing together strangers in an organic, authentic and meaningful way. Bakshi was previously a reporter for CNN and The Washington Post, as well as Special Assistant to the US Ambassador to the United Nations. In those capacities, he had the opportunity to interact face to face with the people behind the stories we see every day—from people in positions of power and privilege, to refugees, to residents of communities afflicted by generations of high poverty and crime.
But Bakshi knew that not everyone had the same opportunity, and he recognized that there was a disconnect between the people seeing those stories in the media and the human beings behind the stories. His solution was the Portal, a global public art installation that uses UC technology to foster face-to-face, full-body interactions between strangers from a diverse array of backgrounds.
In 2014, Bakshi built the first Portal in his parents' backyard: a gold-painted shipping container lined with carpet and rigged with videoconferencing tech that simulates the experience of standing in the same room as another person who could be a world away. Shared_Studios now has 35 Portals around the globe, with 14 locations in the US alone, in addition to installations in India, Australia, Afghanistan, Myanmar, Kazakhstan, Yemen, Lebanon, Iraq, Jordan, Palestine, Kenya, Rwanda, Nigeria, Germany, Sweden, Mexico, Honduras and Panama—and many more still to come. All the Portals share the original's design concept and gold color scheme (although sometimes a shipping container is not practical and a different gold enclosure is used instead). Each Portal is designed to minimize outside distractions and remove the participants from their respective contexts, allowing them to focus on their shared experience.
Portals can be found in a variety of locations, including startup incubators, refugee camps, think tanks and major tourist thoroughfares. Most of those locations are permanent or long-term installations, although a number of Portals are intended to move between different sites within a city or are temporarily installed for specific events. Many are located in high schools and universities, highlighting the Portal's usefulness as an educational tool.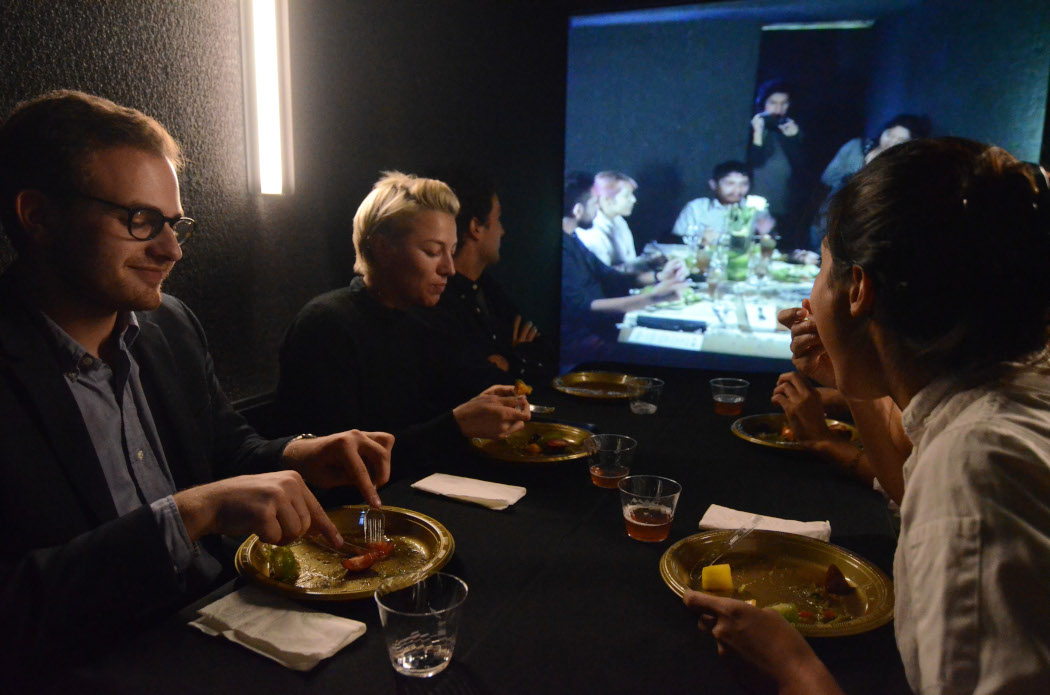 Shared_Studios goes to great lengths to curate the user experience at each Portal. Local curators are tasked with creating event calendars with input from their communities, and Portals in different locations frequently link up for planned events, performances and demonstrations. Outside of planned events, the Portals display prerecorded content from the various locations and previous events. Portals are also made available to the public for supervised interactions between locations. As a result of such curation, the Portal becomes an outlet for cultural expression in the community, and people frequently turn up for recurring events much as they would at any space dedicated to public gatherings.
"We oversee programming based on how each of these sites connects with one another, and we run programming all the time," Ben Gordon, Partnerships Manager for Shared_Studios, explained. "An average site will connect to other sites in the network anywhere from a couple of times a week to every day. That programming is locally driven, with the sites themselves coming up with what they want to talk about, what's important to them, and what they want to broadcast to and learn from the world. We will help connect them to one another based on those interests, creating everything from a serious conversation about immigration or migration policy between the Middle East and Europe to a rap battle between Chicago and Mexico City. We help communities create global programming around their passions." He added, "We also provide thoughtful conversation prompts, enabling participants to have a meaningful discussion with someone in 15 to 20 minutes, giving them a perspective that they otherwise wouldn't have. In addition to providing that guidance, we provide live language interpretation across the world."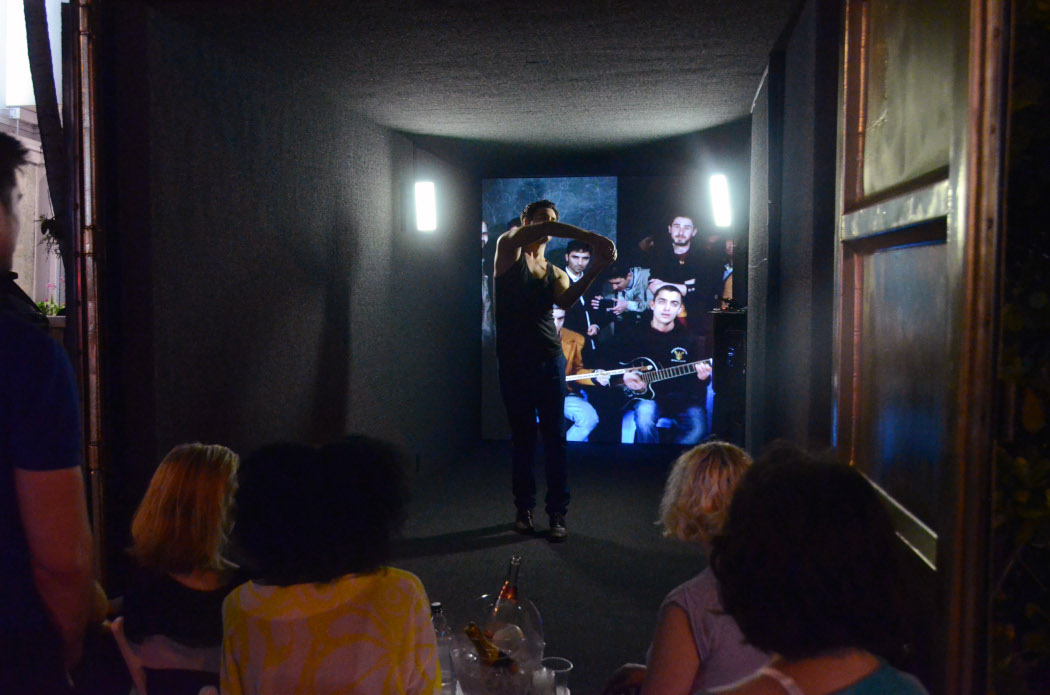 Although interactions between people around the world are nothing new in the highly connected age in which we live, the isolated, face-to-face interactions created by the Portals—combined with the programming of Shared_Studios curators—ensure that the experience is a positive and meaningful one, in contrast with the faceless trolling and snark of social media. "The curation is very important, because talking to strangers can be hard," Gordon said. "There's that expression, 'Don't talk to strangers.' We actively try to provide an opportunity and context within which you can speak with someone whom you'd otherwise never meet. That includes providing prompts or icebreakers, and then facilitating the conversation in a way that gears toward people actually getting to know one another."
Gordon continued, saying, "It could just be about one topic or one facet of their life, but the idea is to forge a connection with someone completely different from you—to show the ways in which we are alike and different, that we all have the same wants and needs and goals and fears, no matter where we are in the world. Because you're face to face—unlike online where you're behind a screen and you're more anonymous—two things happen: One is people listen to one another much more attentively, and they also see the humanity in the person they're speaking with, not just a type. That brings out this basic desire to connect with others. It becomes less about you're wrong and I'm right and more about connecting on some sort of common ground."
According to Bakshi, the curation of the Portal experience is central to creating the ideal environment for a human connection across cultural barriers. This extends to event planning and supervision, as well as the design of the AV systems themselves. "Our goal is to build a global, cross-cultural infrastructure," he explained. "To achieve that, we need participants to feel as though they are sharing a space with another Portal anywhere in the world. How we put the AV components together is what enables that specific experience, and we have certain design criteria that we consider critical, such as achieving good eye contact in both Portals."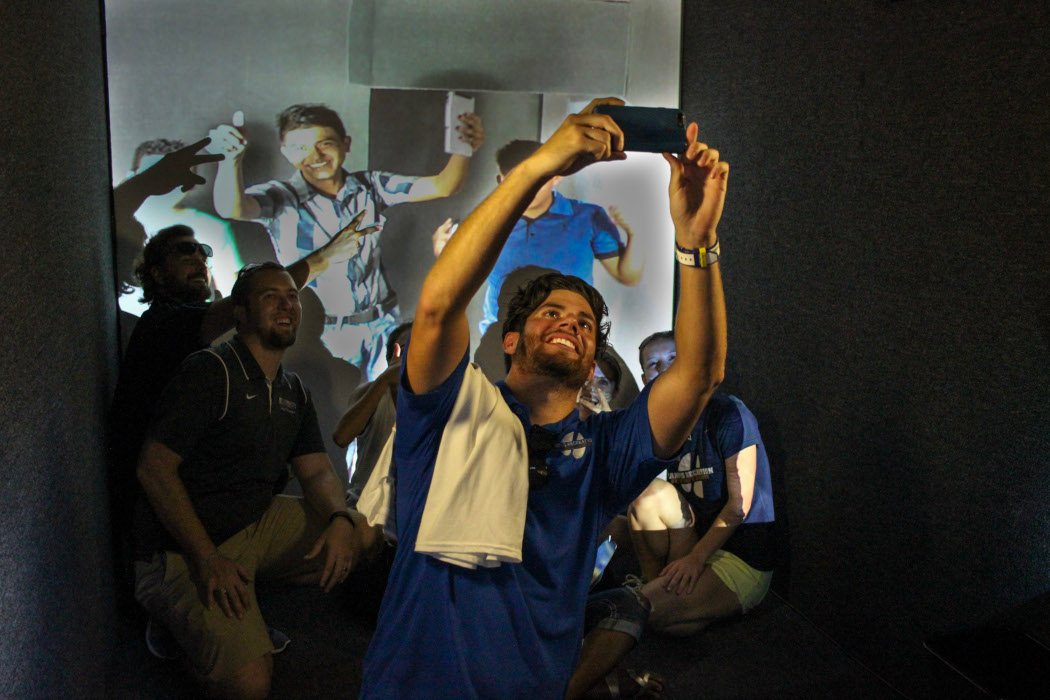 The wide variety of environments in which Portals are installed means Shared_Studios sometimes has to get creative in its deployment of UC technology; however, the team and its tech partners have risen to the challenge. "The global footprint of our systems means that we have to contend with wildly varying environmental conditions, local technical support systems and, sometimes, minimal infrastructure," Bakshi said. "Shared_Studios is fortunate to have a number of fantastic technology partners, including Biamp, Zoom, NEC and Community Pro Loudspeakers, that share our commitment to connecting diverse communities around the world. We leverage their products heavily, and we have developed some of our own hardware and software tools that are tailored to our needs."
In addition to its tech partners, Shared_Studios also works with third-party installers to deploy its Portal locations. "We often contract installations out to third-party builders and installers around the globe," Bakshi said. "We send construction specifications so that Portal environments can be built on site, and we then share our core technology with installers/integrators."
To find out more about Shared_Studios and its Portal project, go to www.sharedstudios.com. You can also view an informational video about the Portal project at www.sndcom.us/shared_studios.