Gathering more than 200 leading executives from the audiovisual industry, spanning the manufacturer, integrator, distributor and design consultant categories, the AV Executive Conference (AVEC), produced by AVIXA, offers a unique experience that blends networking, education, training and inspiration in equal measure. This year's AVEC took place from November 5 to 7 at the Grand Hyatt Tampa Bay in Tampa FL, and Sound & Communications was in attendance for the second consecutive year. After three days of fascinating speakers, panels and breakout sessions, punctuated with generous opportunities for relationship building, it was clear why our industry's top executives keep coming back.
On November 5, festivities kicked off with the customary golf outing, sponsored by the Commercial AV Brands of Legrand. (To avoid public embarrassment, this writer opted not to hit the links himself.) Following an afternoon of golfing, attendees gathered at Oystercatchers for the Opening Reception, sponsored by Almo Professional AV, and the Opening Night Dinner, sponsored by Synnex, that immediately followed. Spirits were high as company CEOs, presidents, executive VPs, principals and managing partners discussed the commercial AV industry over delicious food and plentiful drinks. Socializing continued well into the evening before attendees retired for the packed day to follow.
November 6 kicked off bright and early with the Opening Keynote, which was sponsored by Black Box and delivered by Matt Dixon, Chief Product and Research Officer, Tethr. Dixon argued that, today, customers are more empowered with information than ever before, thereby necessitating a shift in the role of the salesperson. Suppliers, he said, must deliver a sales experience that is worth paying for—indeed, he made the case that how salespeople sell is more important than what they sell.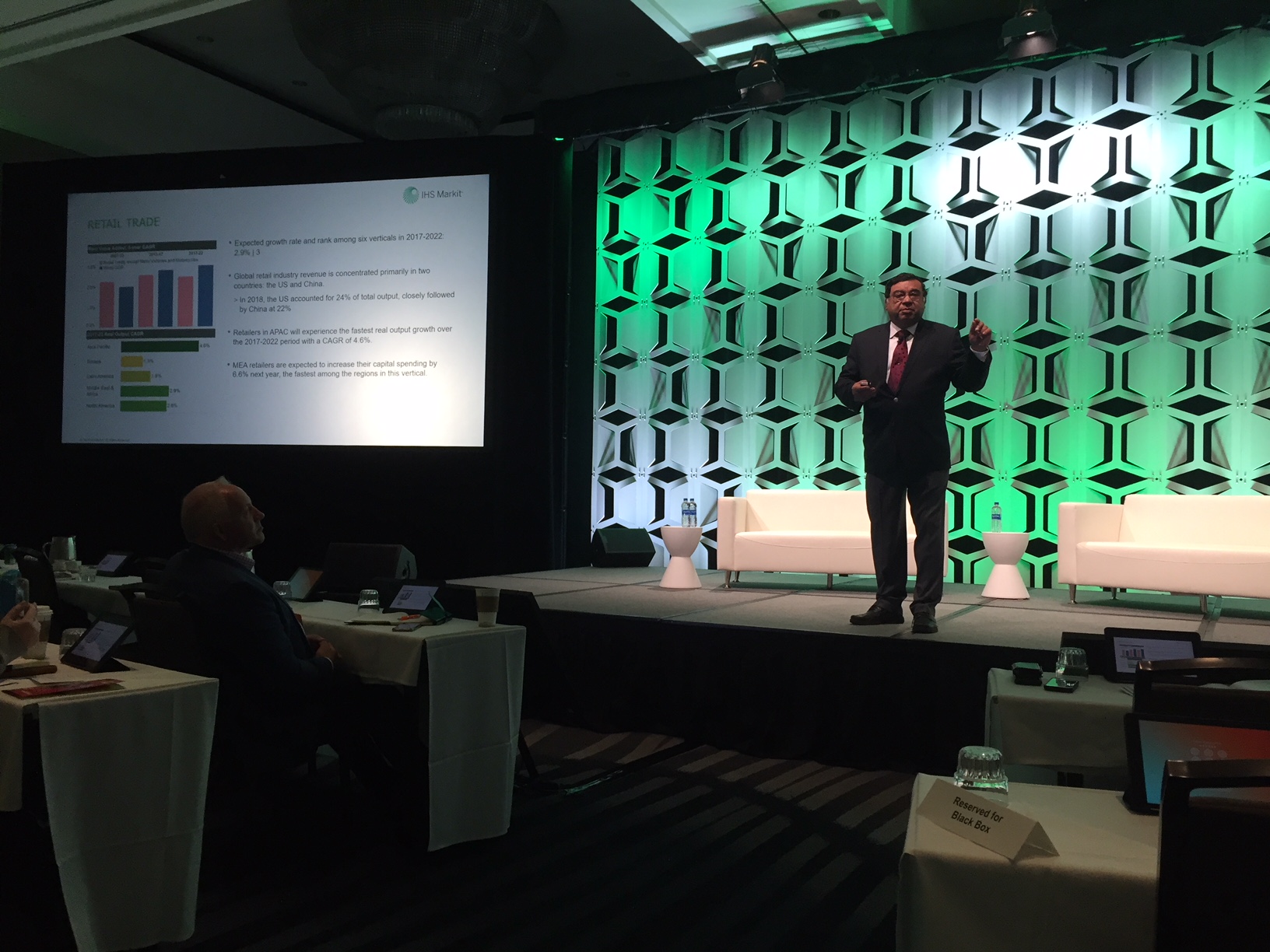 Focusing on different varieties of salespeople, Dixon explained that every salesperson tends to fit into one of five profiles (at least as his/her dominant approach): "The Hard Worker," "The Challenger," "The Relationship Builder," "The Lone Wolf" and "The Problem Solver." Drawing on extensive research, he revealed that "The Challenger"—characterized by having a different view of the world, loving to debate and being willing to push the customer—is most likely to win when it comes to high-complexity sales. Such salespeople, he said, bring new ideas to the table, build constructive tension, are assertive and are willing to hold their ground when presenting unusual/counterintuitive concepts. In an industry like ours, where high-complexity sales are the norm, companies would do well to seek "The Challenger" when filling the next salesperson position, he said.
Next up was a Global Economic Outlook, presented by Andy Banerjee, Managing Principal of Business Analytics & Forecasting, IHS Markit. He immediately drove home the point that relative economic strength and demand for commercial AV solutions move directly with one another—in short, our industry's welfare depends upon economic growth. It's fortunate, then, that global gross domestic product (GDP) growth is currently about 3.2 percent, which is quite solid. (Asia-Pacific is leading the way with 4.5-percent growth, whereas Europe lags at 1.8-percent growth; meanwhile, the US is stable at 2.2-percent growth.) Although continued growth is forecast for the next 13 months, deceleration is expected in 2020 and beyond. Banerjee identified several emerging risks, including economic nationalism, trade wars, tighter monetary policies and rising interest rates. We'll have to keep an eye on all of those as we enter 2020 and look for any signs that industry growth is flagging.
The next speaker, Sean Wargo, Senior Director, Market Intelligence, AVIXA, delivered what was perhaps the most information-packed session of AVEC: "AV Market Intelligence Report: Emerging Trends by Industry Verticals." In general, the industry-specific numbers look quite good for commercial AV. This past October, the AV Sales Index was 65.5 and the AV Employment Index was 64.2 (in both cases, anything over 50.0 indicates positive growth). Data indicate a four-percent increase in total weighted compensation, which is ahead of inflation and, thus, indicates greater purchasing power.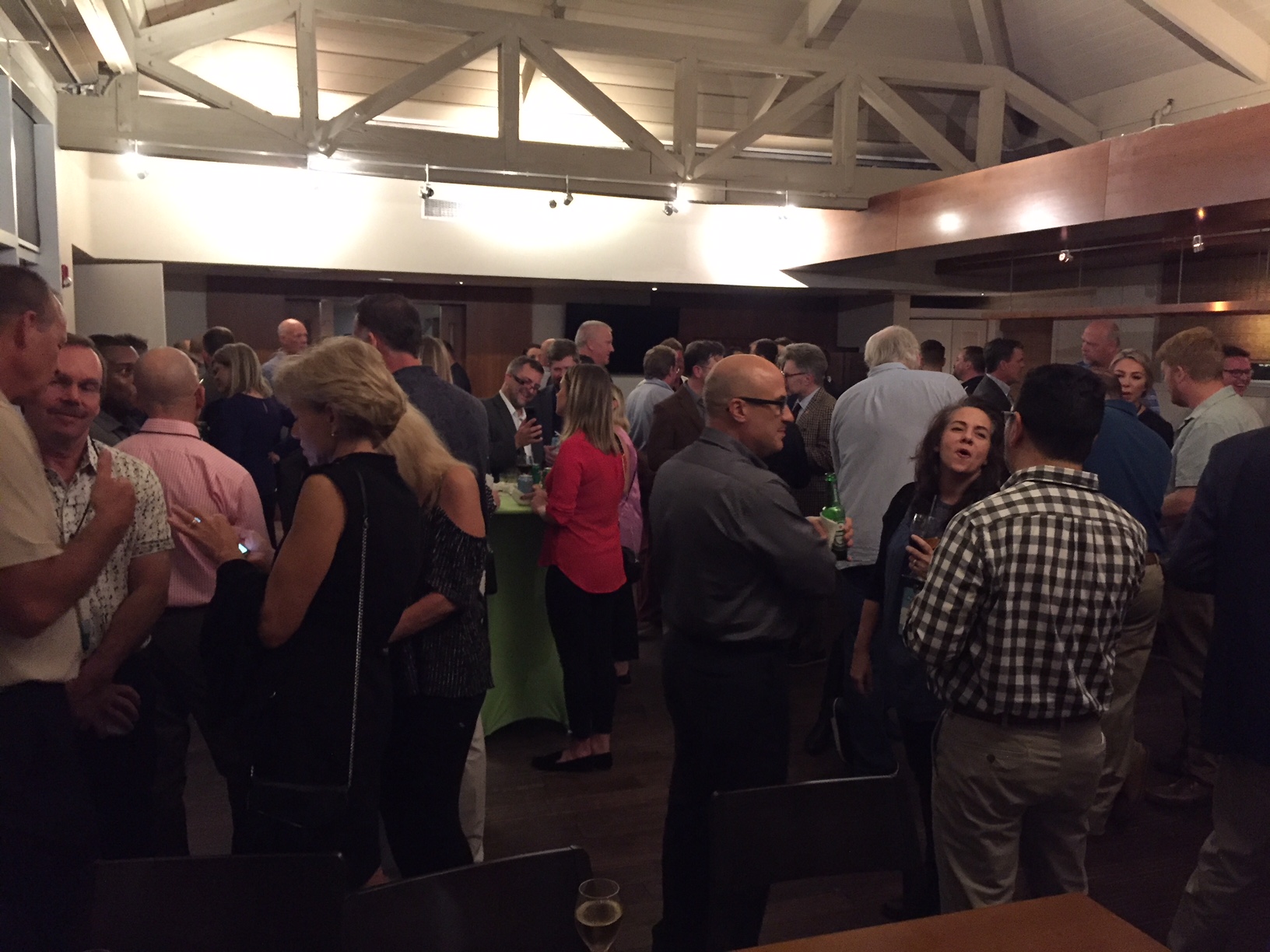 Relative to the size of the global commercial AV industry, it was $179 billion last year, it's on track to be $186 billion this year and it's forecast to hit $229 billion in 2023. Clearly, ours is a business that is showing its strength and resilience, not least because of our shift to embrace the experiential. Relative to vertical markets, top contributors to industry growth are corporate facilities ($39.6 billion) and venues ($27.7 billion), the latter of which includes stadiums, arenas, theaters and auditoriums. Cutting-edge technologies driving user interest include voice-assisted control, augmented reality (AR) and virtual reality (VR), and large videowalls. By contrast, where investments are most heavily being made at this moment includes digital signage, unified communications (UC) solutions, and security and surveillance. And, perhaps surprisingly, audio remains the most planned technology upgrade, with video following behind.
The second half of the day centered on Breakout Sessions during which panels of experts dove deeply into specific vertical markets, their unique needs and their burgeoning trends. Sessions covered the following areas: corporate communications, retail, higher education, sports and entertainment venues, hospitality, and event production and activation. Each panel contained two to four participants, and attendees of each session were invited to dialogue actively with the presenters. The interactivity kept the energy level high as the afternoon wound down.
Before AVEC participants retired to their rooms for the night, they enjoyed a Reception and Dinner, sponsored by AV Franklin and Kramer Electronics, respectively. Then, for those who weren't watching Election Night returns come in, AVEC After Hours, sponsored by Peerless-AV, kept the fun, socializing and networking going until well into the evening.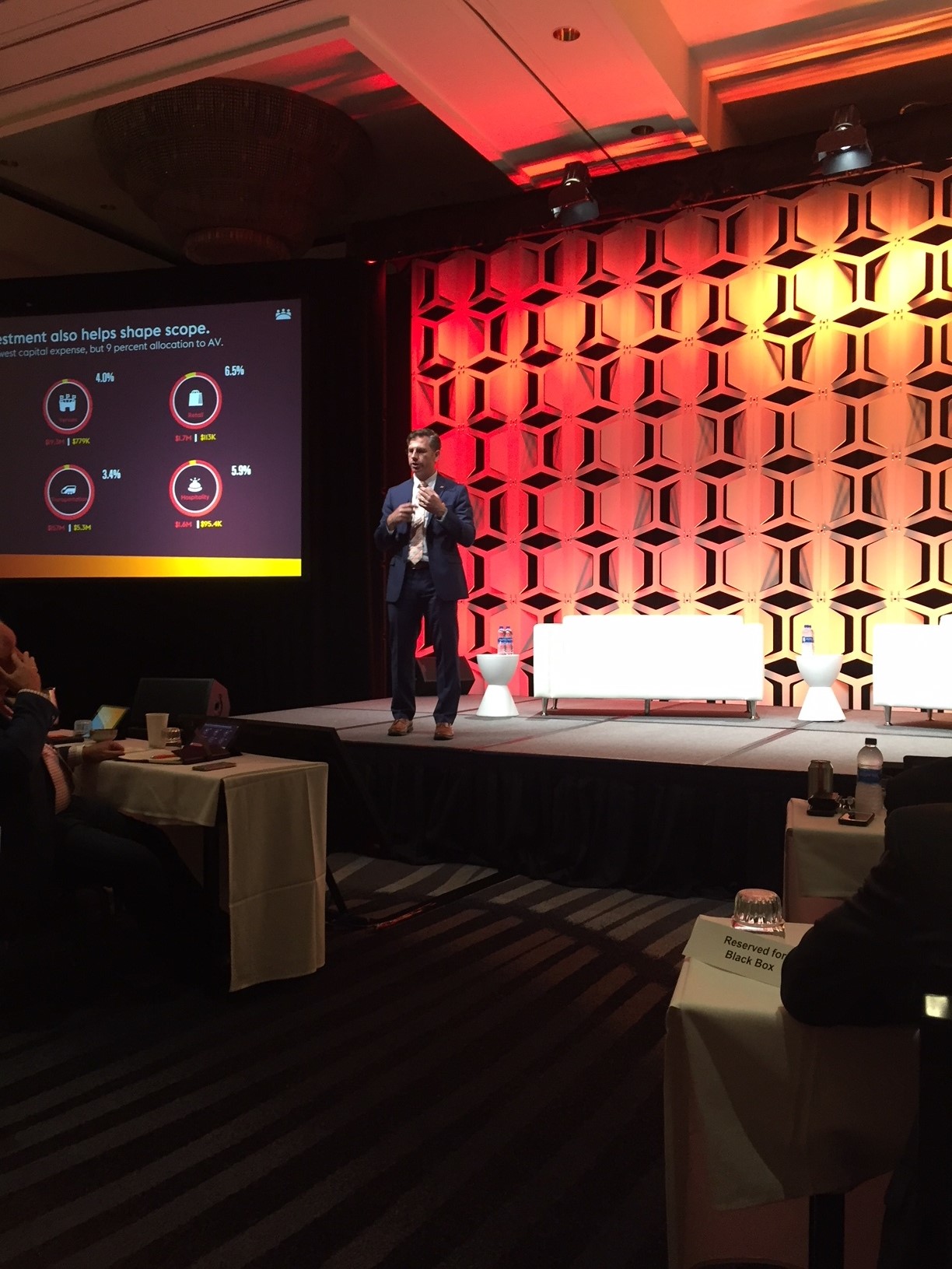 Hopefully all the night owls were able to rise early on November 7, because AVEC's Closing Keynote, presented by author and entrepreneur Mike Michalowicz, was not to be missed. He offered a number of pithy, actionable tips to help you differentiate your company from its competitors. For instance, he said that, by changing the label, you can change the game. Whereas "circus" creates in one's mind certain connotations, which might or might not be positive, the name "Cirque du Soleil" (which literally translates to "circus of the sun") builds intrigue and excitement. Labels, he stressed, are actually important in business.
Michalowicz also urged attendees to follow a strategy of under-promising and over-delivering. So, for example, tell a client that you cannot deliver a proposal for seven days because your team is focused on a particular project and they cannot create the document right away. And then, the next day, submit the proposal and say you reallocated your resources to get the proposal done as quickly as possible. Manage expectations, Michalowicz exhorted, and then decisively beat the benchmark that you've chosen to set.
He continued, saying that attendees should make use of "The Power of Exclusivity," which refers to the desire to be part of an exclusive group (for example, Platinum Status or the like). People will do extraordinary things—including buying at a certain level, for instance—if doing so will enable them to belong to an exclusive group, Michalowicz said. Relatedly, he made a point that's intuitively true: When the availability of something is limited, that resource, good or service becomes innately more desirable to consumers. In short, scarcity juices demand. Could a commercial AV company implement a strict limit on the number of projects it does monthly or yearly? If so, would that exclusivity and self-imposed scarcity make that company more appealing than it had ever previously been? The provocative ideas presented kept attendees fully engaged.
David Labuskes, CEO of AVIXA, and his team delivered an AVEC to remember for the 200-plus in attendance. To the one, AV executives to whom this writer spoke were impressed not only with the speakers, presentations and breakout groups, but also with the communitarian spirit on display: Everyone was there for the betterment of the commercial AV industry. And, on that score, AVEC was a complete success.