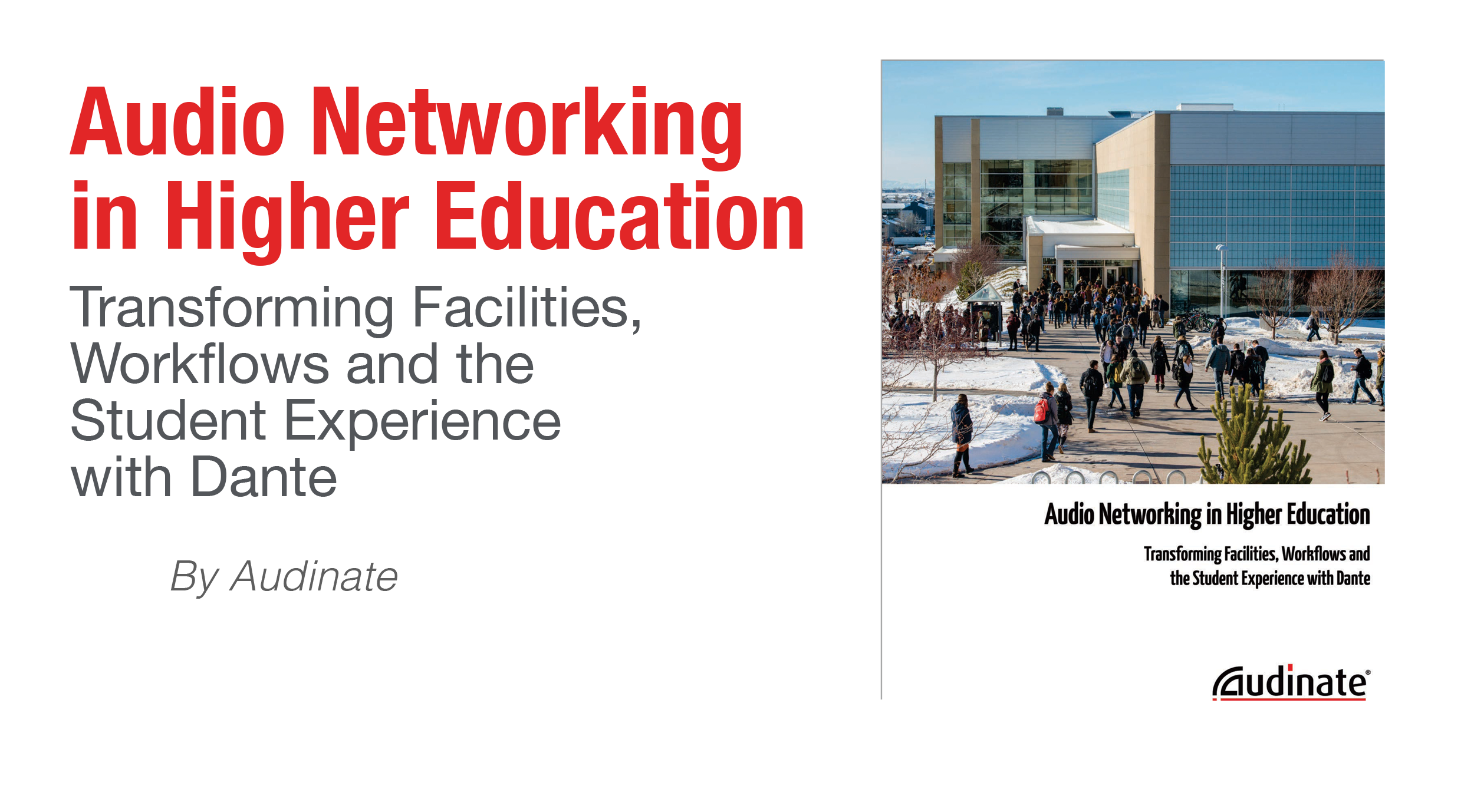 A professor requests a recording from a visiting scholar for student access; another requests real-time audio distribution to dorms; the music department would like to record and provide access to an outdoor performance…
Modern campuses contain many technical marvels, but too often the AV system isn't one of them. While today's students are accustomed to ubiquitous digital connectivity, the systems in place frequently use point-to-point analog and digital connections that tether the system to physical locations and short distances. Connecting these systems using legacy technology simply makes no sense, technical and otherwise.
Today, these challenges are solved through the use of networking to distribute real-time media. AV-over-IP solutions like Dante deliver reliable, high-quality audio over standard computer networks, free of the problems of noise, weight, distance, channel count and scale that limit legacy systems. Wherever there is a network port, hundreds of audio channels and devices can instantly be accessed, anywhere on campus.
This paper illustrates how Audinate's Dante can transform what educators do with campus audio with the inclusion of Dante Domain Manager.
By Audinate
Please completely fill out the form to immediately receive your free industry whitepaper.