Each Saturday, the Weekend Wire features online content hand-picked by our editors that AV professionals might find interesting, useful or informative. Our Multimeter Readings section compiles the top news stories of the week. Our Uplink Port section links to AV-relevant stories published around the web and blog posts from AV-industry sources. And our Integrator Essentials section provides links to online resources, webinars, training sessions and whitepapers from commercial AV thought leaders and manufacturers.
Multimeter Readings
(A measure of current news.)
Digital Signage Summit Releases Programming For Virtual 2020 Show
For the first time, Digital Signage Summit (DSS) 2020 – The Show will be presented in a virtual format due to the novel coronavirus (COVID-19) health crisis.
Digital Signage Expo Revises 2020 Show Dates
After closely monitoring the situation in Las Vegas NV, Digital Signage Expo (DSE) has extended the show's postponement to November 11 to 13, with access to the exhibit hall granted on November 12 and 13.
PSNI Global Alliance Welcomes Baker Audio Visual To Its Member Portfolio
PSNI Global Alliance has welcomed Baker Audio Visual as its latest North American member.
SpinetiX And FDW Enter Distribution Partnership In The US
FDW will offer the SpinetiX ARYA cloud service and the new HMP400 to integrators across the country.
Group One Ltd. Expands West Coast Presence To Include Warehouse, Office Space
The new 10,000-square-foot facility—which features dedicated areas for both live and remote demos and training sessions—will serve as an operational hub for Audiotonix audio console manufacturers including Calrec, DiGiCo and Solid State Logic, as well as other companies.
AVIXA Foundation Reveals 2020 Scholarship Recipients
The AVIXA Foundation, charitable arm of AVIXA, announced the recipients of its three 2020 scholarships.
Uplink Port
(Your connection to AV-relevant topics discussed online.)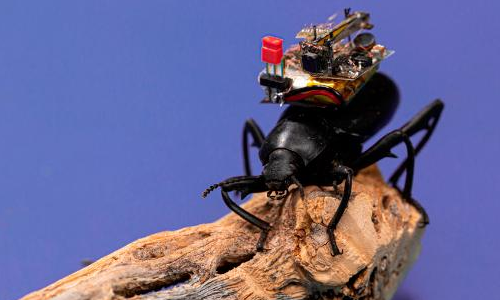 Scientists Strapped A Tiny Camera To A Beetle To Test Just How Small Video Technology Can Get
Researchers at the University of Washington in the US developed the technology to test the potential of miniature cameras. Their device weighs about 250 milligrams—around one-tenth the weight of a playing card—and streams video to a smartphone at one to five frames per second.
By Rob Picheta
Source: CNN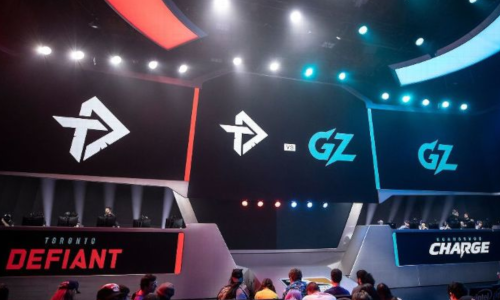 Defiant, Ultra Owners To Build Esports Arena In Toronto
OverActive Media will build a 7,000- to 10,000-seat esports arena at Exhibition Place in Toronto, according to a memo sent to Canadian government officials by company CEO Chris Overholt.
By Jacob Wolff
Source: ESPN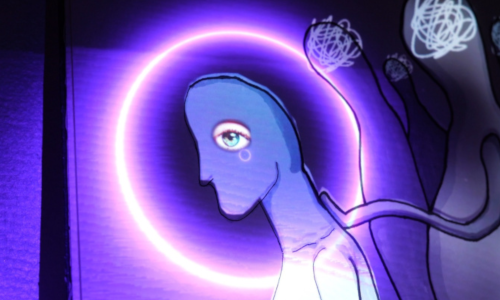 Filmmaking From Home With Projection Mapping
Stuck at home in self-quarantine, artist and filmmaker Kira Bursky had fewer options than normal for her latest film project. She chose to indulge in her curiosity for projection mapping.
By Sharon Lin
Source: Hackaday
Integrator Essentials
(Industry resources vetted by our editorial staff.)
Samsung Virtual Experience: Back To Business
Samsung recently held a virtual event to coincide with the launch of its Back to Business Display Solutions, featuring breakout sessions with industry experts on display-related topics and product demos from a range of manufacturers. View on demand.
Paradigm Shift In Patient Care: Optimizing Today's ORs, Making Them More Flexible And Functional Than Ever Before by Sony
Learn how Sony Healthcare Solutions is providing cutting edge technology that allows hospitals and operating rooms to meet patient care challenges resulting from the COVID-19 pandemic. Jul. 22, 1:00pm EDT.
Dante Solutions And Related Accessories From Neutrik
This online course discusses the features and applications of Neutrik's Dante solution portfolio. Jul. 22, 2:00pm EDT.
Overview Of House Of Worship Applications by Pliant Technologies
This webinar will discuss different applications for the specific needs for House of Worship communications, looking at the different communication requirements and budgets for smaller facilities (under 200 people), options available for medium-sized facilities (200-1000 people), and larger facilities that provide full video production and may even have multiple sites. Jul. 22, 10:00am CDT and Jul. 23, 4:00pm CDT.
Upcoming Webinars by AVIXA
AVIXA is offering a wide range of webinars on a variety of commercial AV topics. Participants can earn renewal units for CTS, CTS-D and CTS-I certifications by attending certain sessions. There are also several past webinars available for on-demand viewing. Various dates and times.
You can also receive this content, plus more, in email format by signing up for our Weekly Wire newsletter, which will arrive in your inbox on the first, second and third Wednesdays of each month. Click here to sign up!