The SDVoE Design Partner Program is up and running. This first-of-its-kind online training and certification publicly recognizes experts in the creation of SDVoE systems that take advantage of AV-over-IP scalability, yet offer matrix-switch-like performance.
Created in cooperation with leading AV consulting firms HyperSphere Limited and Hewshott International, as well as AV/IT training experts Clavia Ltd., the goal of the program is to certify designers qualified to offer guidance to integrators, installers and end users in leveraging the SDVoE standard for high performance AV network deployments in education, healthcare, enterprise, entertainment, hospitality, retail, houses of worship, government, military, industry and security.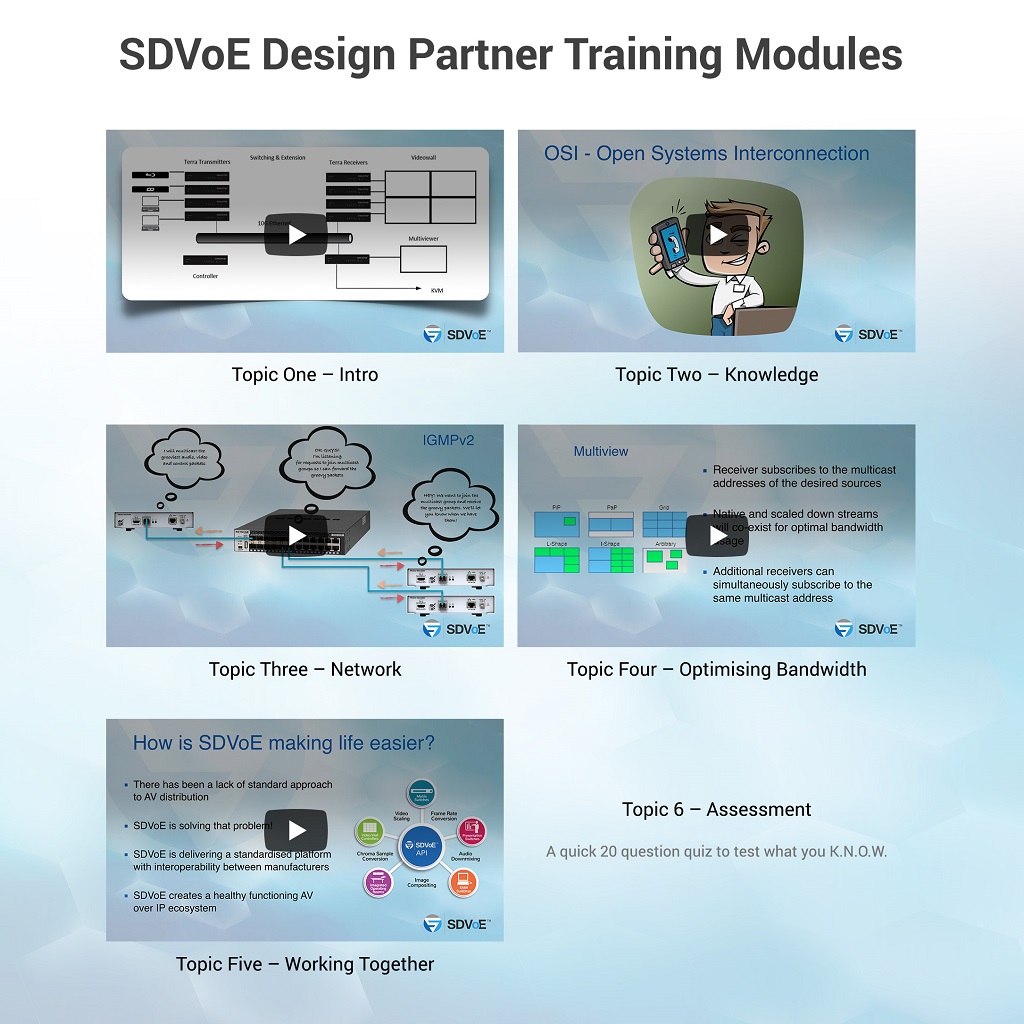 As a service to the industry, the list of certified SDVoE designer partners will be published on the SDVoE Alliance website. End users interested in leveraging SDVoE technology to meet their business needs will be able to tap into the expertise of this specialist community. As the group of design partners grows, their input will be used by the alliance to expand the tools available, including design templates, specifications and case studies.
Presentations introducing the program will be held periodically in the SDVoE Alliance booth N720 at InfoComm 2018. All interested parties are invited to find out how they can join the program and benefit from participation.