Working with HOWs.
Editor's Note: This is the last of a three-part series discussing what integrators should know about working with Houses of Worship (HOWs). Equally, it has provided insight for church staff members and/or committees regarding what to expect from integrators. Part 1 (April) discussed how to identify and properly communicate with HOW decision makers, whether individuals, pastors or committees. Part 2 (May) detailed the vision and needs determination, the design process and how to properly document these concepts. Now, in Part 3, we conclude by tying these aspects of the project into the actual construction process and discussing ways to communicate that promote understanding and trust. We also address options, should the process not go as planned.
Once the contract is signed and the project starts, documentation should not stop. Ongoing communication throughout will make the close-out procedures (getting paid) much smoother because of the trust built along the way.
Project Documents
There are two situations where documentation is often viewed as less important, or simply ignored. The first involves verbal conversations, either through telephone calls or onsite discussions. Unfortunately, memories can be short. It is a good practice for an integrator to develop the habtit of documenting every such conversation. If not all, at least every conversation where guidance was given by the church, or decisions made should be clearly documented.
This documentation does not have to be lengthy: Simply state what was discussed. However, it is important to allow the church to reply or correct any misunderstanding. To accomplish this, I offer the accompanying "Conversation Notes" form.
As with many building projects, the owner might not be as informed regarding proper construction techniques as those actually doing the work. Thus, the owner or his representatives may not understand when there are stalls or problems. A good way to keep them aware of potential problems—before they become job interruptions—is to communicate those observations to them (in writing). As with verbal conversations, the intent is to keep them informed, but to also allow them to get involved when necessary. To that end, the accompanying "Site Visit Observations" form might be useful. Where appropriate, pictures should accompany the document.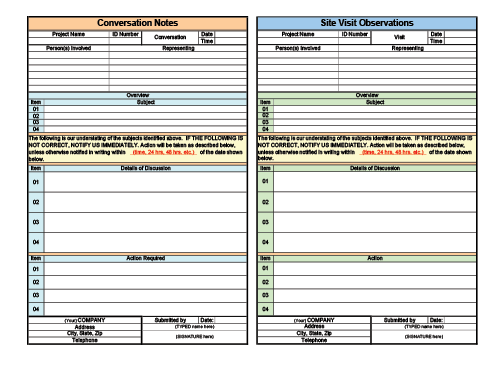 These two documents are offered as examples. Of course, you can rework these, or create your own forms as you deem appropriate. However, I would call your attention to a couple of aspects of these documents for your consideration. Always include the project name and number. Sometimes certain tasks (i.e., changes, extras, etc.) are assigned special identification numbers for billing purposes. The numbering system should be unique and sequential, allowing the recipient to note if one is missing or out of sequence. The different color schemes are to make them easily identifiable when searching a project binder.
Use the forms to
build an ongoing
project journal that
supports the client's
reason for building
and for choosing your
company. As stated,
the communication
relationship built
throughout these
projects will serve well
to get additional work
in the future.
Always Number Them
And last, ALWAYS number and sign these documents. If necessary to deliver by email, send a PDF. But, again ALWAYS send a signed original through the US postal service, or if critical, use a delivery service. Keep records of when and to whom the report was sent; and delivery receipts if a critical aspect of the project was discussed. If members of the staff or committee have changed during the project, these documents can provide a good source of review for the new contact people.
These forms can be viewed easily, and will work efficiently to identify problems. However, it is recommended that you also use these opportunities to inform the church of positive actions or observations. Use the forms to build an ongoing project journal that supports the client's reason for building and for choosing your company. As stated, the communication relationship built throughout these projects will serve well to get additional work in the future.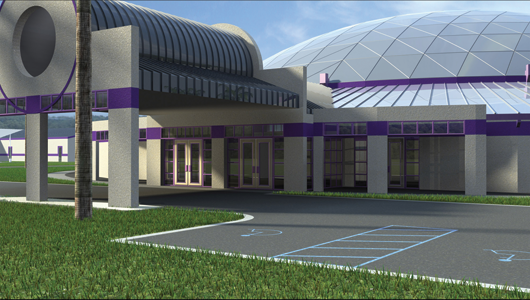 The Integrator's Character
Churches do business with people (companies) that they trust. If they do not know the company, they will (or definitely should) call other churches with which the company has worked.
Often, on the basis of those recommendations only, the church will make a decision. Therefore, the most important "tool" in an integrator's tool box is Integrity. Keep in mind, one of the very reasons churches exist is to teach this attribute.
A thought about references: Often, reference calls will be answered by or referred to people who might not be familiar with the specifics (good or bad) about a past project. Likewise, they might not even know who did the work. A successful contractor should take time to introduce himself to secretaries or other alternate staff members at a church he intends to use as a reference. Then, if asked, those folks can offer a (hopefully) positive reference.
The integrity of the integrator will be expressed primarily through his honesty: Do what you say you will do. That simple statement sums up the reason most problems occur when dealing with churches. They expect the contractor to do/provide what they say. This also reinforces the importance of ongoing documentation on the project.
A final observation that shows an integrator's integrity is his willingness to focus on the needs of the church; not just the project particulars. Over my 25-plus years as a consultant, I was privileged to know many contractors who viewed their work with churches as a ministry. They would often go above and beyond the project to do things for the church. This effort was sometimes seen in extra tasks accomplished, but not charged to the church.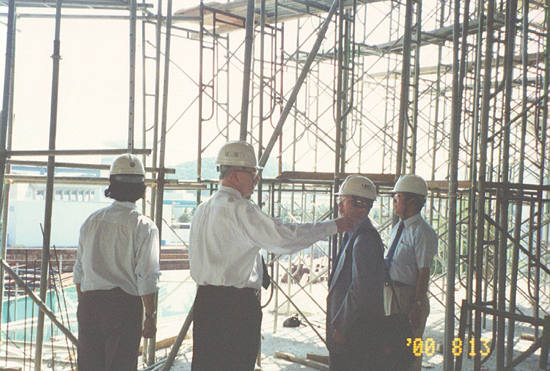 It is not unusual for a church to develop a trust in a specific contractor and to continue working with that same contractor through multiple projects, without ever involving others. This is good for the church because it can save both time and money. The church saves the time it would otherwise have to use allowing multiple contractors to survey the project requirements, as well as the time reviewing multiple proposals…often, "apples to oranges" proposals that cannot be compared easily or directly. Money is also saved because the "contractor of choice" will not have to build in the extra time (money) necessary to go through the evaluation and bid process.
When To Walk
Unfortunately, there are some church projects (or clients) that present inordinate or unreasonable situations for integrators. It is imperative that you know how to recognize these types of situations. Likewise, it is equally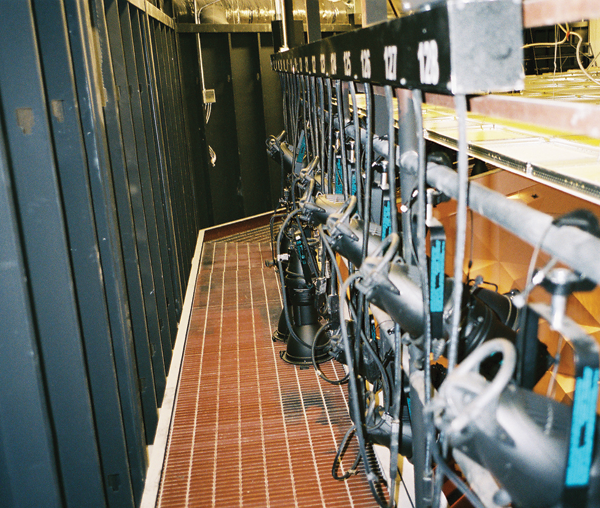 important to have a proper professional method with which to deal with them.
If the integrator is in the research or preparation stage of a project, before signing a contract, it can choose to "exit" easily by just not providing a proposal or price for the work. If this is the case, it is important to write a letter explaining reasons (workload, timing, etc.) for not being unable to offer the proposal. Be professional.
However, most often, these situations become obvious only after the project has begun. There are some common guidelines that will help an integrator recognize such churches. One obvious guideline is when the church simply does not listen. That is to say, when problems arise, and though the integrator has tried repeatedly, the church will not provide the direction the contractor needs or will not take responsibility for the decisions to be made. Times like this can be tremendously frustrating. Without proper documentation (discussed previously), it can be difficult to prove the integrator's ongoing efforts to work with the church and its representatives. Again, documentation is crucial.
Two common examples of this type of situation are experienced in both the area of acoustics and light. If the building's natural acoustics will not be appropriate for the expectations (worship style) of the church, the integrator might be blamed for the resulting "sound." Likewise, if the building has no outside lighting control (too much ambient light), the integrator might be held responsible for the weak image projected onto the screen or poor color definition on the stage. In both cases, if identified early in the project and documented to the church accordingly, the integrator might have a professional and appropriate reason for not wanting his name on the project.
Budget
Another common and obvious example is budget.
Comment: Church technical teams or building committees most often are comprised of inexperienced people who are volunteering their time. They are there because they care. They view their frugality as "protecting" the church. Unfortunately, sometimes their efforts at saving money can jeopardize the overall goals of some projects. At times like this, educating the client is crucial.
It is understood that no contractor ever wants to walk away from a job. But, in these and some other situations, the contractor might feel compelled to do so for the sake of his business. Remember, even though it is a church client, you are there to do business, not to be used. When making such a decision, there are some things to consider.
Be professional: Don't just walk out without clear communication that you are leaving the project and why. Communicate this in writing and in accordance with the release/exit clause (that you must have) in your contract, referring to that page and paragraph number. Remember, it is a serious legal matter to exercise a release/exit clause from a contract. Check with your lawyer and do it legally and professionally.
When you send the "exit notification" letter, the original should go to the person who signed your contract. But it might also be prudent to send a second copy of the letter to another party or church representative. For the second letter, attach copies of the ongoing documentation of phone calls and/or site visits that you have been sending and that led up to this decision. If the contract signatory shared communication appropriately, the "paper trail" has hopefully provided ample preparation to the church for this action. However, if the documentation has not been shared, these copies will show your efforts to circumvent this action.
Independent Consultant
Comment: To avoid such a situation ever arising, a church can contract the services of an Independent Acoustical and Technical Consultant as discussed earlier. The independent consultant would serve as the church's advocate throughout the project as construction situations (such as those discussed) or design changes arise. The consultant's services can often add clarity to the situation, as well as save the church money overall.
This recommendation becomes specifically advantageous if the church is embarking on a major project, such as a very large sanctuary or total church relocation. Services can include programming, system(s) design, bid review, site evaluations, project checkout and more.
Churches are growing all around the world. For integrators, this growth represents an excellent source of new projects, individual component sales, service work and extended service contracts. Any integrator willing to learn about the client, be professional while performing the work, and maintain integrity throughout the process can expect success with House of Worship clients.
Likewise for the church: Developing long-term relationships with solid professional consultants and integrators can provide years of mutually beneficial information sharing, project development, product and operational training, as well as service support.
[space]
R Bob Adams, International Director, SLS Audio, has more than 30 years of experience in architectural acoustics, lighting, video and sound reinforcement system design, installation, operation and training. He has written for many publications, and is featured in Crown International's video for operators, Live Sound! for Houses of Worship. Additionally, Adams has given hundreds of seminars for organizations such as InfoComm International, NSCA, Acoustical Society of America, the Baptist General Convention of Texas and National Conference of Church Musicians, in the US, Canada, Australia, New Zealand, Russia, Germany, Korea, Australia, New Zealand, China, Malaysia and Singapore. For more information, go to www.rbobadams.com.
[button type="large" color="white" link="http://viewer.zmags.com/publication/76969268#/76969268/1″ ]Read More From This Issue[/button]