Hearing the change that your customers are asking for!
Some days, customers are just too much. Do you agree? Can you believe all the stuff they want from us? They expect us to meet our commitments, and get things done on time and on budget, all while being attentive to their immediate needs.
All kidding aside, what (and who) are you without your customers? The same holds true here at NSCA. What are we without our members? As a trade association that partners with, and represents, the audiovisual, low-voltage and security industries, our work depends on the support of our members. From the research we do to the benefits we offer, we do it all with our members (our customers) in mind. If we don't serve our customers first, then we won't have any customers to serve.
As we announce our fall Integration Business Survival Conference & Technology Showcase, we're changing things up. And that's because we're listening to you. From the format to the speakers to the content, everything must change. Because our members spoke, we listened.
This motto goes far beyond the walls of NSCA, but stories involving a lack of customer focus are all too common in our industry. Despite this, though, I have talked to many very successful integrators, and almost every one has one thing in common: a relentless desire to serve their customers.
When NSCA sat down to plan its upcoming Integration Business Survival Conference, we took great care to bring customer feedback into the mix. Feedback can be somewhat disruptive when you already have a plan in place, but listening to it can pay off. So it was important for us to listen as our members told us what they wanted help with. We sent our online surveys and asked questions about your biggest struggles, challenges you anticipate in the next few years and what your firm could use the most help with.
As we went through this process, I thought about our industry and how integrators respond to customers. Do you ask your customers for feedback? When you get it, what do you do with it? Nothing is worse than sending out a customer survey asking for feedback, and then not acting when you receive information that could help you conduct business in a better way.
Customers are looking for a greater level of responsiveness than ever before so, if you ask for feedback, you should be ready to respond to it. With attrition being expensive and new customer acquisition being even costlier, the best thing you can do is keep the customers you have—and keep them happy. However, in order to accomplish this, there has to be a customer centrism that radiates throughout your organization: Are you asking for, listening to and applying feedback from your customers?
Perhaps this is the first question that integration firm business leaders should be asking themselves. In a time where feedback is widely available, is it being sought out? And if it is, what is being done with that information?
Although there are many approaches to acquiring customer feedback, it's important that the data collected be used. I recommend that you start by talking to your best customers, and then speaking with the customers who are unhappiest…because there is so much to be learned there.
When is the last time you asked your top customers what you could do to better serve them? If you've done so recently, then I hope you are putting their suggestions into practice. Even tougher than asking your best customers for feedback is reaching out to the other end of the spectrum: the customers hanging on by a thread. They may be disloyal to your company or perhaps they have recently defected. It's easy to just blow them off and blame them for leaving, but they may very well have some insights that could help you be better in the future.
Sometimes listening and taking action may seem like a lot of work, but I've never once met the leader of an integration business who regretted caring too much about his or her customers.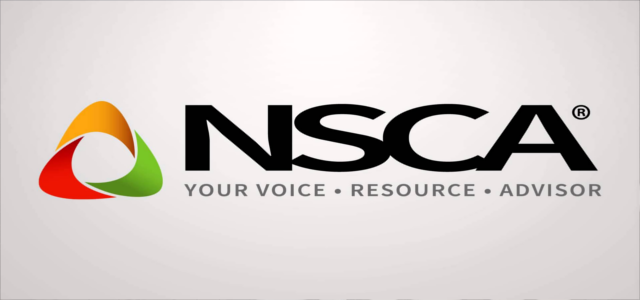 P.S.: Our Integration Business Survival Conference will be held October 22 in Annapolis MD. Registration is open now at www.nsca.org/ibsc. The cost is $99 for NSCA members and $199 for nonmembers.
We took feedback directly from our membership to implement educational
sessions focused on topics they deemed as being most important: dealing with commoditization of the industry, targeted sessions for different departments (sales/operations/project management/finance) and setting your business up for RMR.
We're bringing in a variety of speakers who are all experts in their respective fields. These professionals will be on hand all day to answer your questions, provide helpful advice and offer feedback on ways you can improve performance on the job.