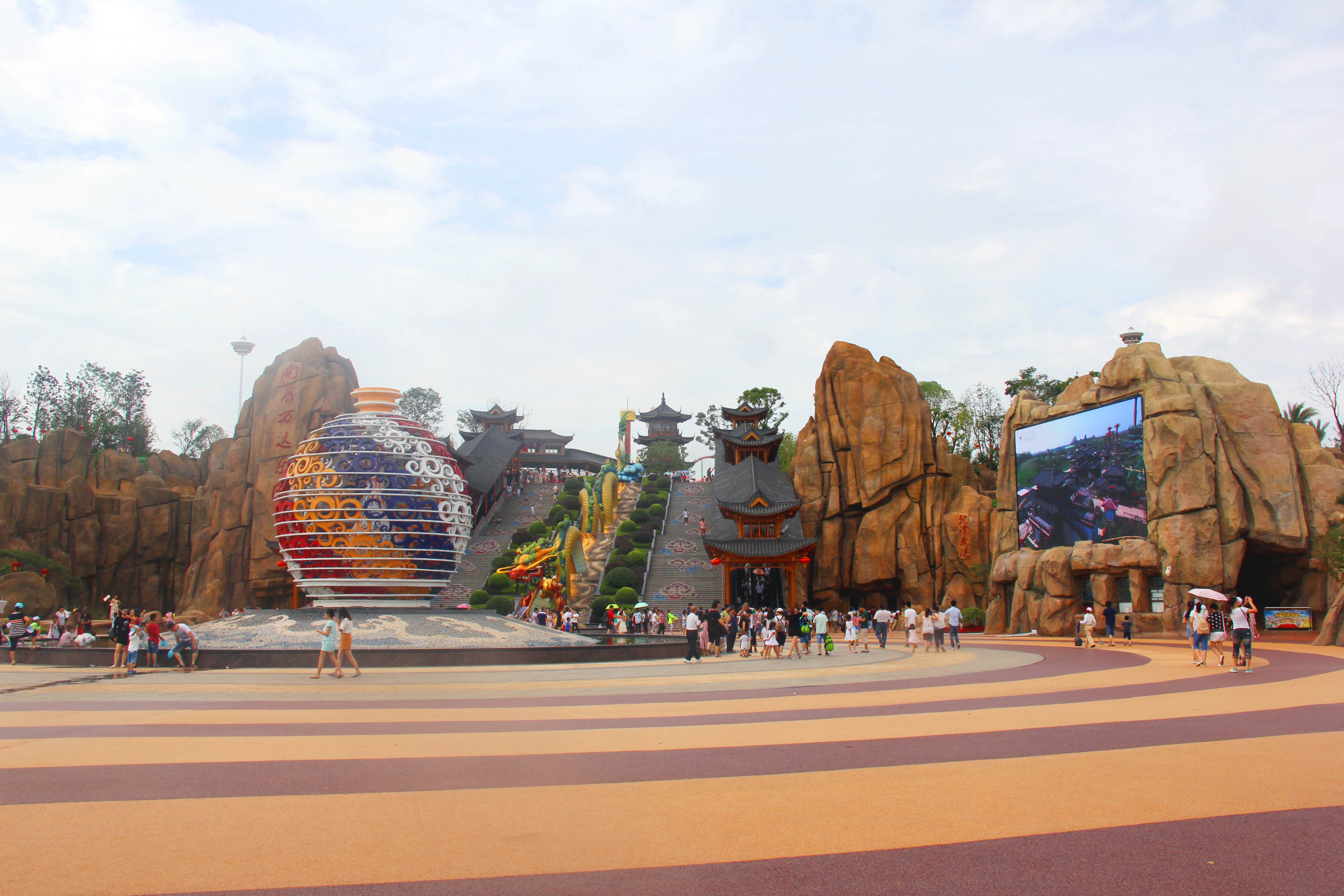 The Wanda Cultural Tourism City complex has opened in Nanchang, China, spanning two square kilometers and boasting a theme park, movie park, aquarium, hotels and retail stores. It is expected to attract 10 million visitors a year to the southeastern Chinese city.
The Flying Theater and Interactive Theater in the Wanda Movie Park and the Domed Theater in the Wanda Aquarium feature Alcorn McBride AV, lighting and show control equipment. The gear was provided by Beijing-based Wincomm, a company with more than 20 years of experience in professional AV distribution and installation. Wincomm is an Alcorn McBride technology partner and past recipient of Alcorn McBride's Distributor of the Year Award. Wincomm had previously selected Alcorn McBride gear for the Wanda Movie Park in Wuhan, China, in 2013.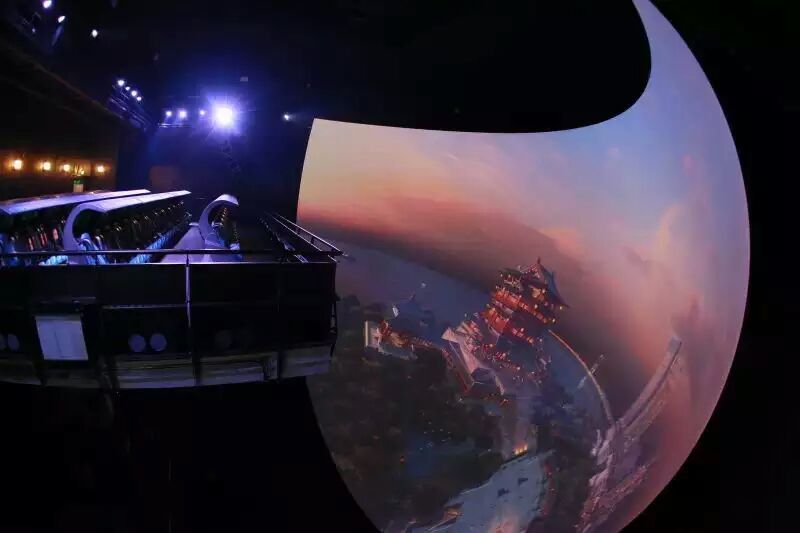 The Flying Theater, which features a flight simulation experience, uses two Alcorn McBride V16Pro show controllers and two ShowTouch 10 touchpanels in its two main halls. One V16Pro synchronizes AV systems, the lighting system and a large-scale motion platform for the 72-person simulator. The second V16Pro and ShowTouch, working with Alcorn McBride's LightCue Pro, control the lighting system of the main show halls, preshow and queue area. The Flying Theater also uses an Alcorn McBride A/V Binloop HD and an Alcorn McBride 8TraXX, both installed for the theater's preshow and queue areas.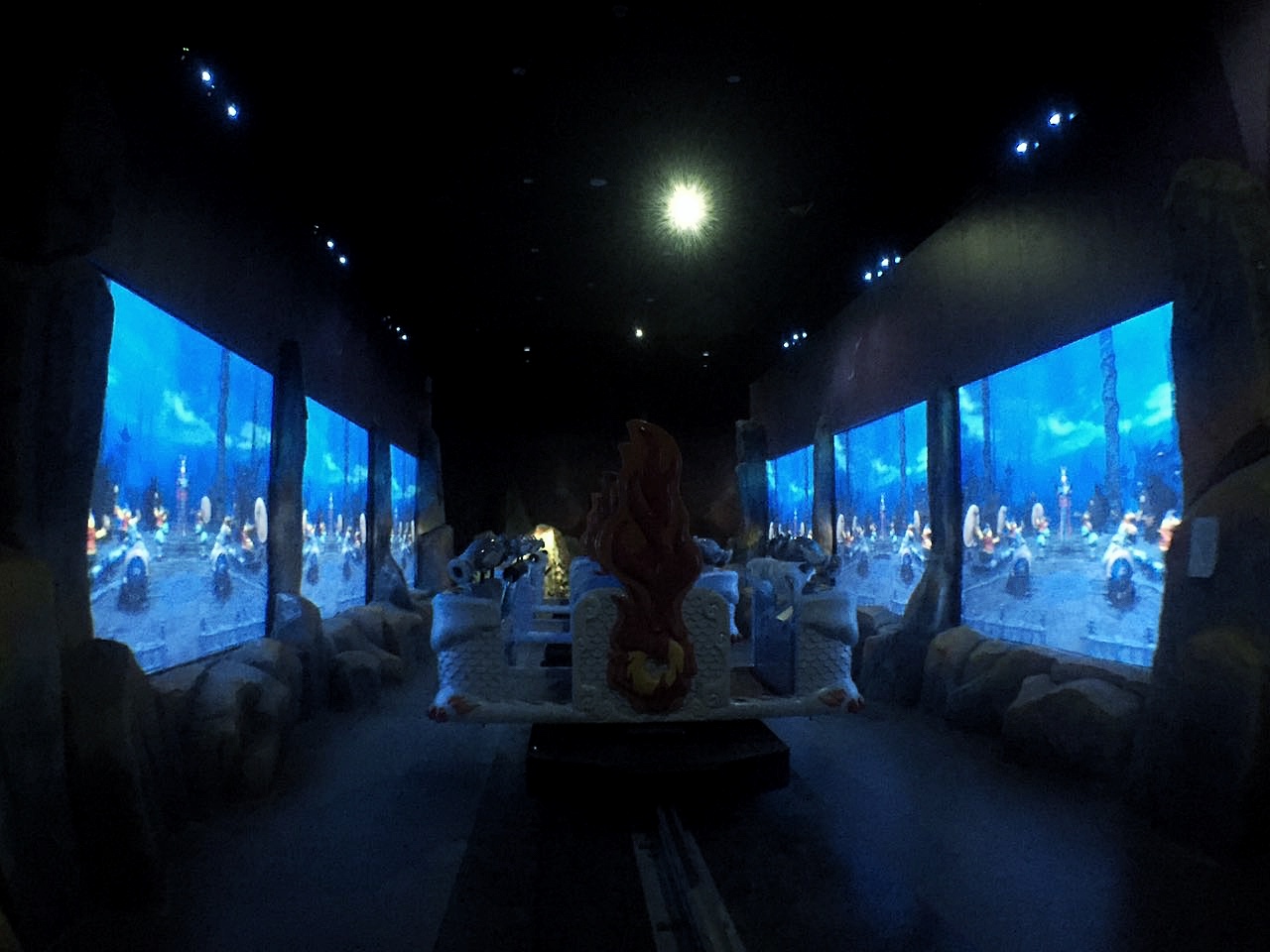 The Interactive Theater is a dark ride with multiple 3D interactive shooting games. A V16Pro controls audio, video, lighting, projectors and monitors in the attraction and communicates with the games' shooting system. An A/V Binloop HD plays the video in the preshow area and safety instructions in the queue area. A dedicated 8TraXX handles background music.
Two LightCue Pros control the general lighting and specialty lights in the theater. A ShowTouch10 touchpanel in the rack enables operators to monitor the video and projection systems and control the AV and lighting systems.
Another V16Pro controls several laser projectors and media playback servers in the Domed Theater. Visitors are immersed in a 360º 12-meter screen, which showcases deep-sea exploration from a panoramic perspective.