Fall is here. We've officially said our goodbyes to the cooling shoreline and surf, the distant vacation home out past yonder horizon, the days that stick around long past dinner for second helpings, dessert and more. The kids are packed up for school. Before you know it, we'll be biting at the tail-end of the next cold front; simply standing outside will no longer be a cure-all for boredom. Things have changed.
Summer is over. The weekend has become King. Picking the best way to use those two precious days is both a creative process and skill, an attempt to maximize entertainment value to its very limits. Potential outings may include visiting a museum, or fighting lines at the amusement park, or putting around the mini-golf course. Whatever your adventure, it's best to go prepared. With Knowledge!
In this month's Brief, we cover a range of venues that might just become next Saturday's destination. And Saturdays are going to be packed with fun this year, as things unseasonably heat up for the biggest name in the theme-park business, Walt Disney.
Fatten Up That Mouse
Big news for Anaheim CA-based Disneyland: Over the summer, the Anaheim City Council approved an entertainment tax policy that calls for a minimum of $1 billion to be invested by Disney into the Anaheim Resort, by December 31, 2024. That's a clear-cut path for expansion and growth, not to mention a gargantuan playing field for the industry. To cement this positive impact, let's look at the expiring 1996 agreement's prevailing legacy.
That agreement facilitated a number of large-scale projects in the Anaheim Resort, such as the opening of Disney California Adventure Park, Disney's Grand Californian Hotel & Spa, the Downtown Disney District (2001) and the addition of Cars Land to California Adventure in 2012. Because of this relationship between city and mouse, Disney has decided against wasting the opportunity, and it is evaluating potential attractions meant to drive attendance and longer stays. Additionally, they're also considering infrastructure improvements that would have a positive impact on circulation and traffic flow along Harbor Boulevard and Ball Road.
Orlando Boom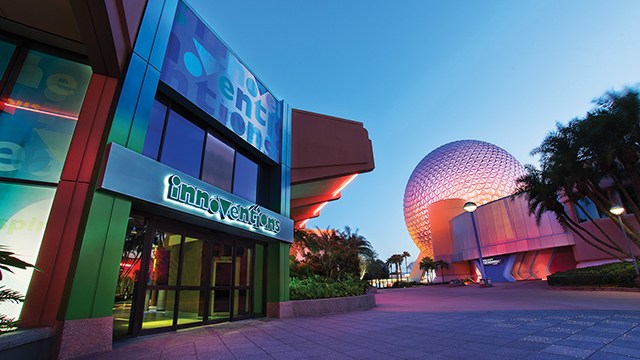 This fall, prepare to have yourself a hue-te-nanny at Walt Disney World Epcot's latest destination, Innoventions. The installment will provide an interactive color experience for visitors to enjoy, called Colortopia. Fun for the whole family, this visual installation comes to life from the color wheel-loving minds of Glidden Paints and Walt Disney Imagineers. From this creative merger, a blend of in-park and online functionality will be used to impact guests, who can continue their experience by downloading the Colortopia mobile application or visiting the dedicated website. Both services are set to launch later this year.
Home Is Where The Art Is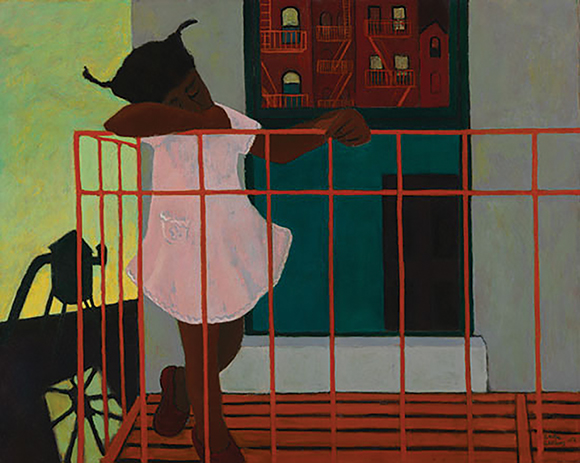 The end of the Baltimore Museum of Art's (BMA) overhaul, concluding a four-year, $28 million project, is scheduled for October 25, with the opening of the museum's $4.5 million, 5500-square-foot Center for People & Art (CP&A). CP&A is a from-the-ground-up installation, featuring an all-ages gallery and a studio for art creation. The opening exhibition, curated by Associate Curator of European Painting & Sculpture Oliver Shell and running from the 25th through June 1, 2016, is titled Imagining Home.
Compiled from the BMA's own collection, the exhibit will display 37 works from various mediums and destinations that share one central theme: home. The value of this experience is heightened by interactive displays within three areas, categorized as Facades & Thresholds, Domestic Interiors and Arrivals & Departures. The names reflect a holistic overview of the theme, highlighting the comings, goings and everything else in between about the domicile. Covering both visual and audio usage, the works on display feature Home Stories, videos focused on individual or family life, or authentic audio Soundscapes recorded in the place the display was originally created.
Make Some Illinoise!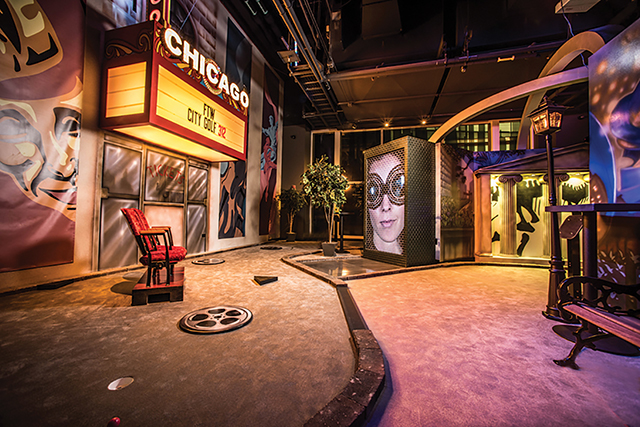 Chicago's Streeterville neighborhood scored a major win this past June. FTW (For The Win) Chicago is a steampunk-themed venue from Lucky Strike Entertainment, the creator and operator of a variety of entertainment concepts throughout the world. FTW attracts a diverse crowd of customers with a large arcade, offering more than 130 games, and a bar with 32 craft beers on tap. But, this is all ancillary to the park's main attraction, City Golf 312, a six-hole miniature golf course custom built by Creative Works, Inc. (Mooresville IN, www.thewoweffect.com).
The course is set up as a tourist's first and only stop, leading players through a miniature sightseeing adventure of major Chicago destinations, so they can save themselves a bus ride or on-foot tour. Every hole highlights a specific landmark with highly detailed, handcrafted props and construction. To contextualize the attention and care dedicated to this project, the course's replica of one of the Art Institute of Chicago's lion statues took more than 20 hours to sculpt.
Prepare Yourself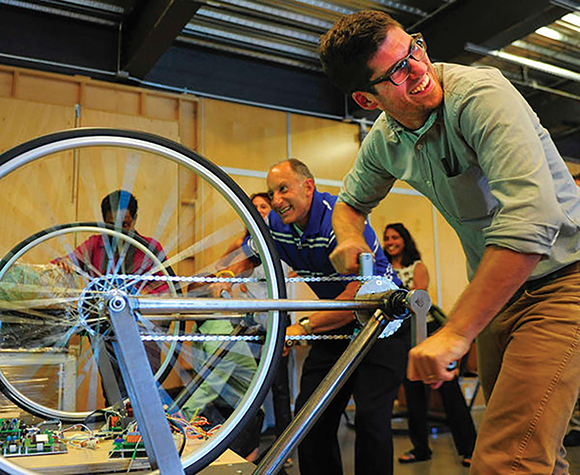 Your water-bottle holder whistles, empty, in the wind; your saddle bag is stocked full of non-edibles, like this month's Sound & Communications magazine. You wouldn't be in this precarious position if you had toured Philadelphia PA's Franklin Institute's $3.1 million SportsZone, open next month. The zone's goal is to prevent the above example, teaching visitors about the human body, physics and injury avoidance. This educational exhibit is designed like a sports arena with a field house, indoor track and outdoor space with turf flooring. The field house dictates proper prep prior to exercise: nutrition, hydration and warming up.
Besides the fundamental purity of the knowledge dispensed, visitors can learn from interactive games, such as Energy Balance, where your avatar-self must balance a day of food and activity, and Drink Analysis, in which another incompetent avatar at the track needs help hydrating to just the right level. The games reflect the decisions you make; you either finish the race first or dead last.
The next section of SportsZone teaches the science of sports equipment: providing more fun games like Helmet Test, where you smack a helmeted and bare head, and Bike Efficiency, which shows the inner workings of gears in a bike, among a few other equipment-themed games. Head outside to the outdoor play space to the Body Mechancis Lab to analyze pitching technique and play a game analogous to whack-a-mole to gauge reaction time. Next time, the whole family will be prepared, so everything will work out fine.