For the second consecutive year, I went to a Panasonic AV Technology Road Show in Atlanta that highlights new equipment and technology. This event included both consultants and integrators.
Some folks I knew, and I met new people. I sat through all three PowerPoint presentations, had lunch…it was quite worthwhile. I even met one of the design engineers from Japan. He was very attentive and sincere, and worked with me on an issue that I may have on a worship project involving a projector with an ultra-short throw lens and screen (yes, I got his card).
I go to these events for two reasons. The first is to make personal contact with people who are both knowledgeable and accessible to me when I have design and/or engineering questions. The second is for networking opportunities. Over the last few years, getting out of my office and mingling with others has been responsible for about 25% of my new work.
Let's get back on track and talk about the main reason I brought this Panasonic event up, and how it relates to what I believe is nothing less than blatant discrimination by many manufacturers toward design consultants.
First, let's start with one of the key things that we do: When we are hired to gather information and design a project, we provide an Estimate of Probable Cost to the client. Forget whether the system will work, the client needs the funds to pay for it, or everything is for naught! This is so important.
My method for estimating the overall installed cost of a project involves several different aspects, but centers around my experience and a completed line-itemized spreadsheet. Having been an integrator long before I was a consultant, I painstakingly flip through page after page of equipment cost books to find the right part and approximate price of each item so I can enter it into my spreadsheet.
I also enter in the markup, which depends on what the product type is. I then literally visualize the project installation and, based on my many years in the field, estimate how many days it would take to do the install. FYI, here is something I am proud of: I have no recollection of any project where I lost money or was way off on the cost using this method. Of course, this was not bid work, purely design/build, with good margins (I did not take work that I would not make money on).
Let's now get into some details. Going back about seven years, I had a new $1 million-plus (AV only) courthouse project where I was the prime AV design consultant. It included about 20 spaces, including 10 courtrooms (new construction). I used the method I just described: one sheet for every space, and came to an Estimate of Probable Cost of $1,039,500. Five bidders (with slight variances in service contracts) came up with $824,000, $855,000, $1,022,149, $1,168,140 and $1,172,110.
So let's look at my method and the real-world results. Throwing out the low and high bidders and looking at the middle bidder, there is a difference of $17,000 between my painstaking, time-consuming method and the bid! I ask anyone out there: How close are your estimates to the bidders? Mine is within about 1.7%…not bad, huh?
One of the key factors to such accuracy is access to dealer-cost pricing, as well as years of experience to accurately price the project as if you were going to install it. I know that, when I was working for a consulting firm, they used list price for their estimates (which were always way off). That's right, list price!
Here is where the story begins: Back some 15 years ago on my first consultant gig, I found that about 20% to 30% of manufacturers were reluctant to provide dealer-cost pricing, as it is called, simply saying, "You do not sell anything, you are not a dealer, so you cannot have dealer pricing, and integrators would get mad if they knew you had it." It was like we are the enemy. What $!@*!
On one hand, I have to create and design a complete system and provide pricing that is accurate…and you want me to use your equipment without knowing actual the cost? Forget about the fact that this is an insult to me and other consultants. What, are we just not trustworthy enough to know dealer pricing and we will instantly tell our clients? Ridiculous!
For me, it comes down to this: When I get hired as an independent, clients usually have waited longer than they should to make that decision to hire me, and I have a tight deadline. Frankly, I have spread sheets I need to enter data into and if I do not know what products cost, how can I enter that information into my spreadsheet and include it in my design?
Major players in our world have come to respect consultants, and trust us with dealer pricing, so we can be more efficient…and, of course, specify their equipment. I also believe that we are now accepted as an integral part of the industry and are seen as more than quick estimators, designing systems that usually work!
Back to the Panasonic event where I was considering a new projector/lens combo for an upcoming church project. After 10 minutes of trying to get dealer pricing (which is like pulling teeth), I had a conversation with three Panasonic reps who refused to provide me with the dealer pricing I needed, saying that I am not a dealer (heard that before). However, they proposed that, on a project-by-project basis, when I want to use their equipment, I should send the model numbers and they would get back to me with pricing on just those products. Yeah, sure, imagine if I have a hundred items and have to do that with 20, 10…any manufacturers at all…and if the resulting numbers are too high and I want a less expensive model, having to repeat the process each time…right! What a bad attitude: They would do me a favor and let me know what one item costs, this one time…really?
I thought this approach went the way of the dinosaurs! So, you want me to use your product but won't tell me what it costs. I told them that this was a waste of my time. If I do not know the cost and you won't provide me dealer pricing, I will just use someone else's product.
What a waste of time for me, or so I thought: Panasonic, all the time and effort set forth to show your wares, only to fall short on actually treating me as a partner and respecting me and my time. I left with quite a bad taste in my mouth, saying to myself, "Wow, this is still going on!" The next day, still in disbelief, I decided to escalate this issue and make Panasonic Corporate aware. Good luck, right?
Well, lo and behold, I did manage to get to the event coordinator and mentioned my discontent. I was contacted by Dan Deem, Director of Visual Systems, and we discussed this issue (and others).
It turns out that, after a few hiccups with the previous management of consultants, Dan was recently recruited from Apple, and was in the process of taking action. He was aware of some issues (such as staffing), and not aware of others that I gladly filled him in on. In fact, I was pleasantly surprised that he is quite serious about this leadership position and catering to our needs.
He and I have met more than once, and I am happy to report that change is coming to the Panasonic CAD (Consultants, Architects & Designers) web portal, with an expected completion date of September 2016, with additional support of engineers (already in place), dedicated liaisons (in process) and dealer pricing access (in process), according to Dan. These are just a few highlights of what is coming. Most importantly, they are listening and making changes. Kudos to Panasonic, and thank you.
The real point here is that other manufacturers should take note: If Panasonic can make these changes, so can you. The Dark Ages are gone. We are your partners, not your adversaries. It is one thing to say you support consultants and another to deliver what we need (not what you think we need).
To the couple of other manufacturers (that I will not name) that recently refused to give me cost pricing on your equipment, take note: Get rid of your pompous, arrogant attitude that your pricing is the Holy Grail and we are not worthy of knowing such revered information. I can tell you that there are five companies looking to usurp you by understanding that we consultants are important, and many believe that providing us with fast and accurate technical assistance, product demos, pricing, etc., is as important as a good product!
If you have any comments, examples or stories you would like to share, please send to me at dkleeger@testa.com.
Dan Deem, Director Visual Systems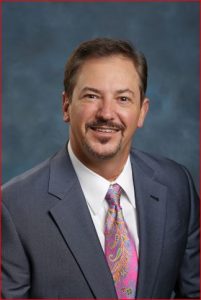 After six years at Apple and three years at Promethean, Dan moved to Panasonic in March 2015, handling US Education. In October 2015, he took over leadership of the Visual Systems group, with the goal of building (and rebuilding) relationships. The Panasonic Consultants, Architects, Designers Connection (CAD) can be reached at: www.panasoniccadconnection.com, and Dan can be reached at: daniel.deem@us.panasonic.com.