Finally!
Your client's project proposal was approved for upgrading communications to a state-of-the-art digital signage network. This was certainly no small task, and likely took months to analyze, develop, pitch and defend. After all, digital signage networks require substantial CapEx investment while promising to improve operational efficiencies over the life of the network. Whether using digital signage to communicate KPI data, menu items, advertising and promotions, or enhance brand presence, the opportunities for your customer are endless. With a host of existing and emerging technologies to make communications dynamic, automated and more visible to their audience; investing in networked digital signage is sure to improve awareness, operational efficiency and sales for your client's organization.
Although much of the benefit for digital signage networks remains customer- or employee-facing (media strategy, content, displays, interactivity, etc.), the success of the network lies in the ability to ensure that equipment is operational and content is correctly displayed from day two onward. To do this properly, a plan is required, which accounts for media strategy, content production, equipment requirements and subsequent network architecture to support client objectives. I urge my clients to clearly define "what" they want to achieve before deciding "how" to go about it.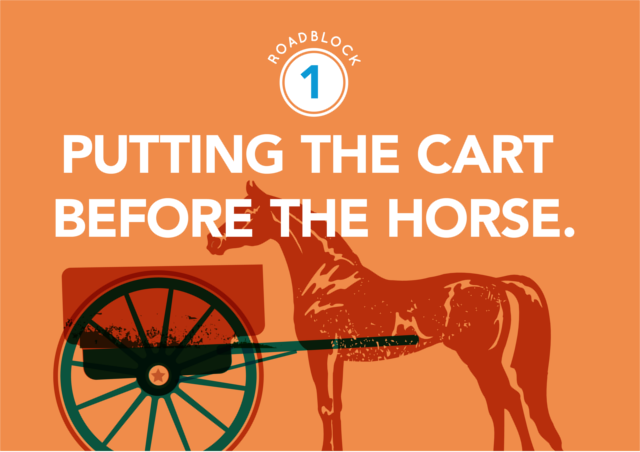 Unfortunately, a large percentage of organizations start with "how" first. To a certain extent, this is a result of who ultimately owns the project. In many cases, clients tend to saddle already overburdened Information Systems teams with driving digital signage initiatives. These teams are likely your primary points of engagement, as well. Although IT partners are undoubtedly critical to the success of a digital signage project, they are not the primary stakeholders for content. This role typically falls on marketing or corporate communications. When the task of implementing a digital signage network resides solely with IT, key strategic decision-making tends to skew toward more familiar ground: software: hardware, network architecture, security, bandwidth management. All of these are critical to the process, but should not come before deciding "what" your clients are trying to achieve. Getting connected with the stakeholders who will ultimately benefit from the digital signage network solution to better understand their expectations is key to ensuring long-term success of your project.
By working through your client's organizational objectives to determine "what" first, you can better define requirements and resources to drive how best to support their investment. This approach can eliminate a great deal of pain and potential embarrassment for champions of the project down the road. A survey of all key stakeholders can be a great way to start the process of defining "what."
Here are some questions we typically ask of our clients in this process:
What specific problems do you expect the digital signage network to solve?
What is the projected number of displays and players on your network?
What are the budget parameters for the project?
What is the project timing for proof-of-concept/pilot/rollout?
What are the success criteria for the digital signage network investment?
What is the media strategy?
What existing content is planned for use, and is it optimized for use on a digital signage application?
What is the budget to support new and ongoing content production?
What degree of multi-touch interactive will be required?
What other end-user inputs might be required (i.e., Beacons, NFC or Geo-Fence triggers)?
What is the expected schedule for adding and updating new content?
What dynamic content feeds from RSS, XML or other data sources will be used?
What operating system restrictions exist within your IT environment?
What network security protocols need to be factored into the solution?
What is the architectural space designated for digital signs?
Which content or display locations are considered mission critical?
What should the service level requirements be for specified displays and players?
What reporting is required on network performance and content delivery?
What is the organizational appetite for owning vs. leasing equipment?
What strategic plans have been made to address equipment obsolescence?
Of course, there are always more questions to ask when dealing with a large project, but these cover a great percentage. Once your clients are able answer the "what" questions for their organization, you can begin to formulate recommendations on how best to move forward. Many digital signage network end users are fortunate enough to have highly talented resources in IT, marketing and design disciplines already on staff. As a result, many are inclined to attempt managing content production, content distribution, equipment monitoring and maintenance in-house. Although this approach is successful for a few, many more find this to be a struggle. Management of digital assets and equipment required to make digital signage networks successful is a highly specialized skill.
Provide a word of caution to your customers who are intent on building internal teams dedicated to these tasks: Encourage them to focus on their business of specialty and allow industry professionals deeply versed in delivering the "how" to keep digital signage networks fresh, engaging and cost effective for years to come.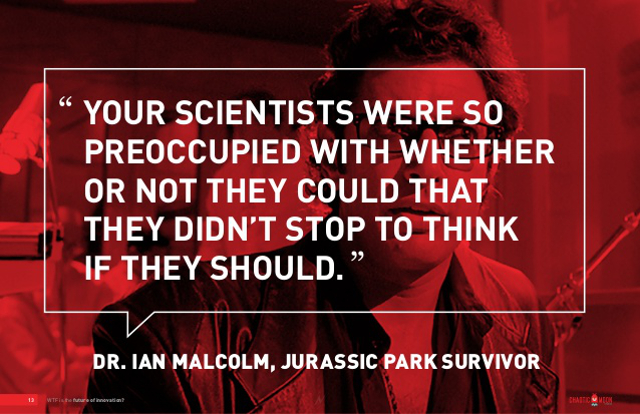 ---
[Editor's Note] As a member of the Digital Signage Federation (DSF), author Jay Leedy will be a panelist on the DSF's January "Hangout" discussion entitled, "Planning for the Lifecycle of a Digital Signage Network Infrastructure," on Wednesday, January 13 at 2:00pm EST. More information about this and other DSF events can be found at the DSF website. Both DSF members and non-members may join this or any of the DSF's scheduled Hangout discussions for free, but registration is required, and can be accessed here.