When I first came on board with Sound & Communications a few years ago, your esteemed editor asked me to tap into my powers of prognostication and write up what I saw as the future of the AV industry for the December issue. I've repeated this ritual every year since.
Looking back over the past few Decembers, I see that I got my calls right a good deal of the time. (Well, even a blind pig finds an acorn now and then.) Some of my predictions came to pass pretty quickly, while others are definitely taking their sweet time to materialize.
The 4K Bandwagon
For example, I said a year ago that more manufacturers would get on the 4K bandwagon (a prediction carried over from 2014) and that interface manufacturers would embrace (HDMI 2.0, DisplayPort 1.3 and superMHL) by the end of 2016.
What actually happened was that, yes indeedy, more manufacturers did embrace 4K, but not nearly as many as I'd expected. The vast majority of commercial AV displays being sold still feature 1080p or 1200p resolution, even as the consumer TV world is rapidly shifting away from 1080p to Ultra HD. And perhaps not surprisingly, HDMI 1.3/1.4 is still the interface of choice for most signal management products; only a handful of v2.0 designs are now coming into the marketplace.
And that really shouldn't be a surprise, because these are really market-based decisions. There just hasn't been much demand yet for 4K-level imaging and connectivity, aside from some specialized applications. 1080p and 1200p displays are apparently "good enough" for the vast majority of installations and applications these days.
But where I have erred with my past predictions is ignoring the supply chain and economic issues, which can't be separated from technology trends. When I attended my first InfoComm show in 1994 and wandered (somewhat dazed) through the Projection Shoot-Out, I observed that a portable (30 pounds!) LCD projector with 500 lumens of brightness and VGA (640×480) image resolution had a retail price somewhere between $9000 and $10,000.
Today, 22 years later, I can walk into Staples and buy a 3000 lumen projector weighing a couple of pounds and offering Wide XGA (1280×800) resolution for less than $500. Think about that for a moment: That's a price reduction of 95% and an increase in brightness of 500%!
Cheap Labor, Low Prices
And it's entirely due to a growing trend in commoditization of electronics and consolidation of manufacturing in China and low-wage SE Asian companies. Whereas that 1994 projector was 100% manufactured in Japan, today, almost all projector manufacturing (save for high-brightness large-venue models) is taking place on the western side of the China Seas.
Indeed, the impact of Chinese manufacturing has extended even to acquisitions on this side of the pond. Ingram Micro, one of the largest electronics distributors in the world, was purchased back in February for $6 billion by Tianjin Tianhai, a subsidiary of a much larger shipping and transportation company. And display manufacturer Planar Systems, Inc., was acquired by Leyard Optoelectronic Co., Ltd., in August, obviously a strategic move by the latter to gain more access to the US market for its LED video and datawalls.
There will be more. Also in August, the once-unthinkable happened when a historic, 104-year-old Japanese company (Sharp Corporation) was taken over by a Taiwanese company (Hon Hai Precision Industries) for $3.7 billion. Sharp has lost record amounts of cash over the past five years and was on the verge of bankruptcy when management finally agreed to let Hon Hai buy a 65% stake.
And as I write this, Sharp is busy constructing fabrication lines to build OLED displays for phones, tablets and possibly televisions. This is a decision driven by Hon Hai management, which clearly sees the future of displays shifting away from Sharp's bedrock liquid-crystal display investments, among which is the largest LCD fab in the world (Sakai Gen 10).
And in what could be a harbinger for the merging worlds of consumer and professional electronics, Samsung is acquiring Harman Industries International for $8 billion, ostensibly to gain greater access to the automotive market and all of the "smart" and "connected" electronics that cars will require. (I'll address this in depth in my January AVent Horizon.")
Once again, it's time to dust off the (liquid) crystal ball.
No Radical Changes
So, what lies ahead for 2017? With the world's economy stagnating somewhat and interest rates at all-time lows, don't expect to see radical advances in technology. One exception will be 4K (UHD) imaging, as more and more display panel manufacturers turn away from 1080p to 2160p. I had expected that by December, the majority of TVs would come with 4K imaging panels, but that's probably six months to a year away.
Still, you can buy a 60-inch consumer Ultra HDTV with plenty of bells and whistles for less than $900, and those low prices will definitely affect the commercial AV monitor market. As a result, 1080p-resolution displays, such as tiled LCD monitors and projection cubes, will drop in price, making it even more affordable to use them in lieu of front- and rear-projection systems.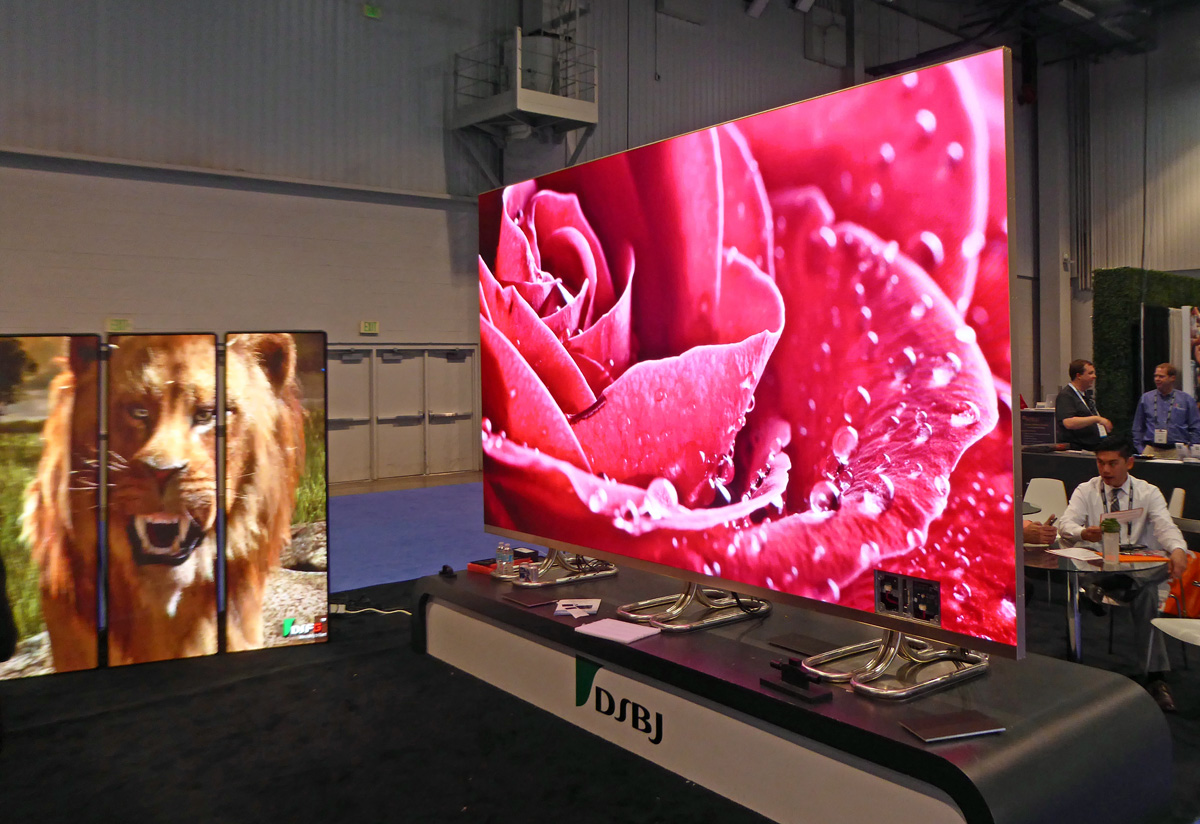 The uptick for 4K projection isn't as strong. One reason is the higher cost of 4K imaging panels. If you are a projector manufacturer, you won't be in any hurry to introduce 4K models when Wide XGA and WUXGA models are selling at fire-sale prices. Most of the next-generation projectors I've seen use tricks to get to 4K resolution from half-resolution or even quarter-resolution imaging panels.
More Solid-State Projectors
Speaking of projection; look for even more manufacturers to switch to solid-state illumination systems in 2017. The fact that Epson, the dominant player in front projection, and also a large bulb manufacturer, showed a laser-powered 3LCD projector at InfoComm is proof positive that the playing field has changed forever. With laser light engines now finding their way into rear-projection cubes, the writing is on the wall for short-arc lamps. Tightening worldwide regulations around the use of mercury, cadmium and other heavy metals will hasten the demise of projection lamps by 2020.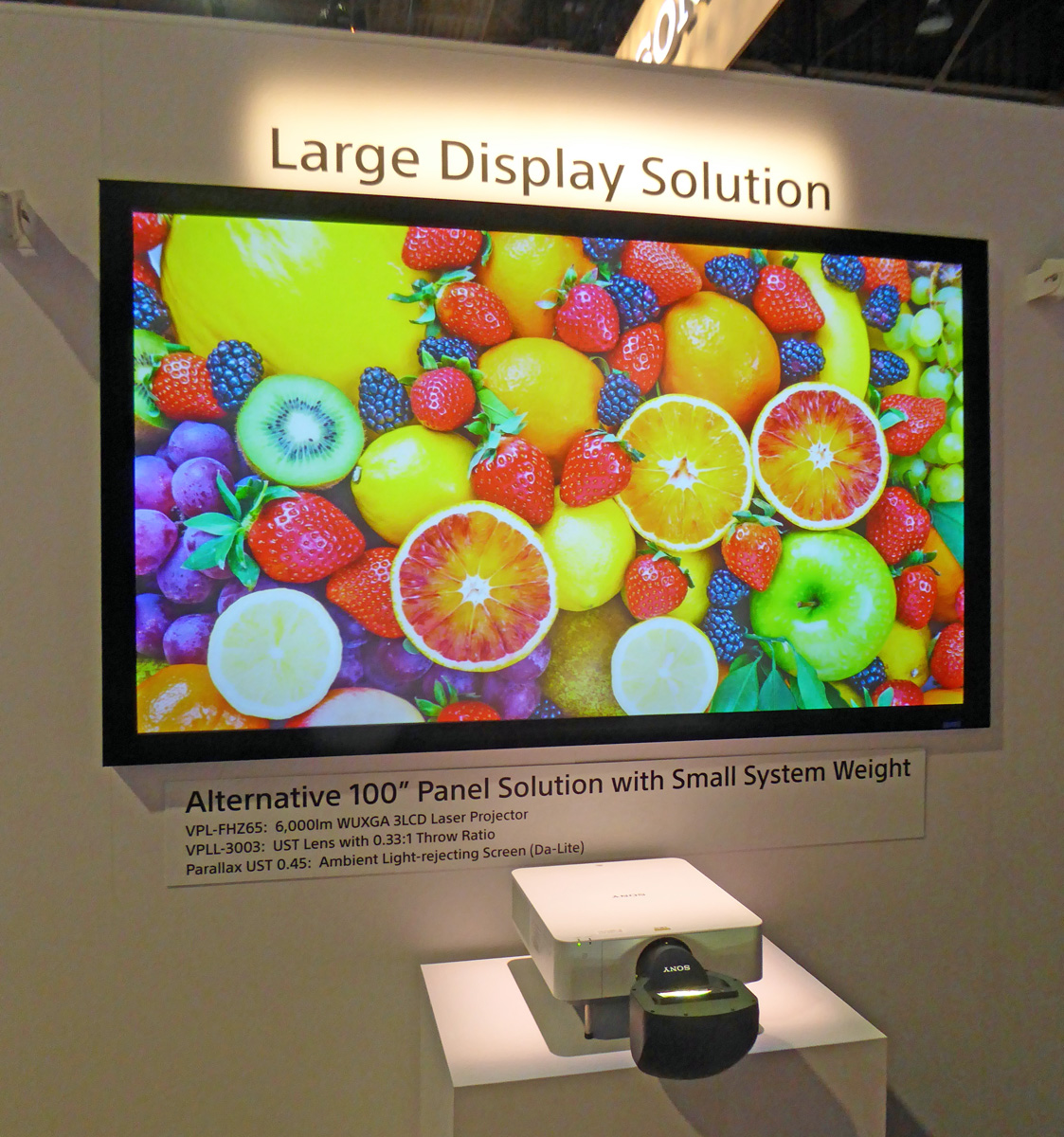 Back to tiled displays. With Leyard's acquisition of Planar and a host of ("who are those guys?") Chinese LED manufacturers now exhibiting at InfoComm and NAB, you'll see more large-venue displays moving to LED technology for retail, entertainment, command and control, and other exotic applications. LED displays are the hot technology right now, and with dot pitches now pushing below 1mm, it's possible to get very high resolution out of enormous high-brightness screens. (8K, anyone?)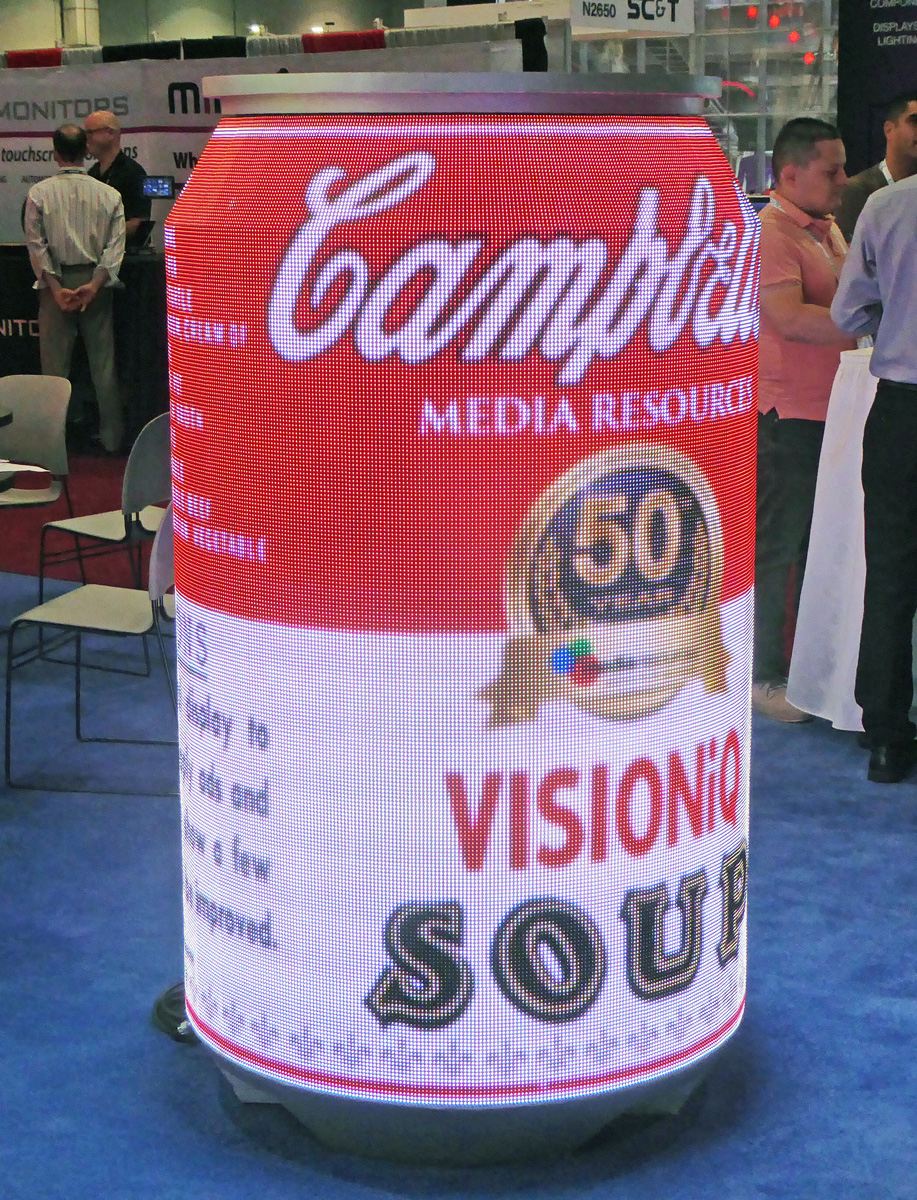 This shift to LEDs will, of course, come at the expense of more traditional LCD, rear-projection and front-projection technology. The question of reliability comes to mind but, as I observed at several large concerts this summer, if humongous LED towers are good enough for a Paul McCartney or Bill Joel stadium tour, they're good enough for the rest of us. It's likely that large LED displays might turn out to be the biggest growth area in our industry next year.
Connecting IT All
Connecting all of this stuff together remains a challenge. We're still very much focused on the HDMI platform, whether we use straight HDMI connections or extend the signal over category cable. Frankly, I'm surprised at how slowly HDMI 2.0 is rolling out (it's 3-plus years already), and with the advances in display manufacturing and video card rendering, it's already too slow.
But few of the signal management companies have embraced DisplayPort, even the current version, which has been around for nine years. And Lattice Semiconductor's superMHL interface (basically a faster and improved version of the company's HDMI 2.0) has been a dud so far. I'm also seeing a persistent reluctance to move into optical fiber interconnects: HDBaseT seems to be the preferred extension format, even though it is also too slow and currently incompatible with HDMI 2.0.
So I can't really make any predictions in this arena, except to suggest that you should expect more of the same: HDMI 2.0-compatible switchers and distribution amplifiers will continue to trickle into the market, more companies pushing multimode and single-mode optical fiber will try to change everyone's minds, and the world outside the commercial AV space will continue its shift to AV-over-IP.
2017 Surprise?
This trend could surprise in 2017. I taught a 90-minute AV-over-IP class at InfoComm16 to a full house (people were actually sitting on the floor and standing along the back wall!) and subsequently taught two hour-long sold-out webinars and a couple of classes on the road, also to full houses. Clearly, there is a ton of interest in this topic right now. Plenty of dealers, consultants and installers want to know how it all works.
Not surprisingly, we're seeing large signal management companies introduce AV-over-IP product lines or acquire smaller companies with expertise in that area so they can be serious players. Harman/AMX's purchase of SVSI back in June 2015 is one example, and there will be more as next year winds on. In this manner, our industry is simply getting in step with the rest of the communications world, which began this migration way from analog and even the serial digital interface (SDI) to IP almost a decade ago.
Look for even more companies to introduce JPEG2000 and MPEG encoders and decoders in 2017, along with bundles that include managed network switches, interconnects and possibly even optical fiber interfaces. A migration to AV-over-IP is a direct shot across the bow of companies that have built a hefty cash-generating engine selling monster HDMI-based matrix switches and interconnects. That should be lots of fun to watch at next year's InfoComm show.
High-Bandwidth Wireless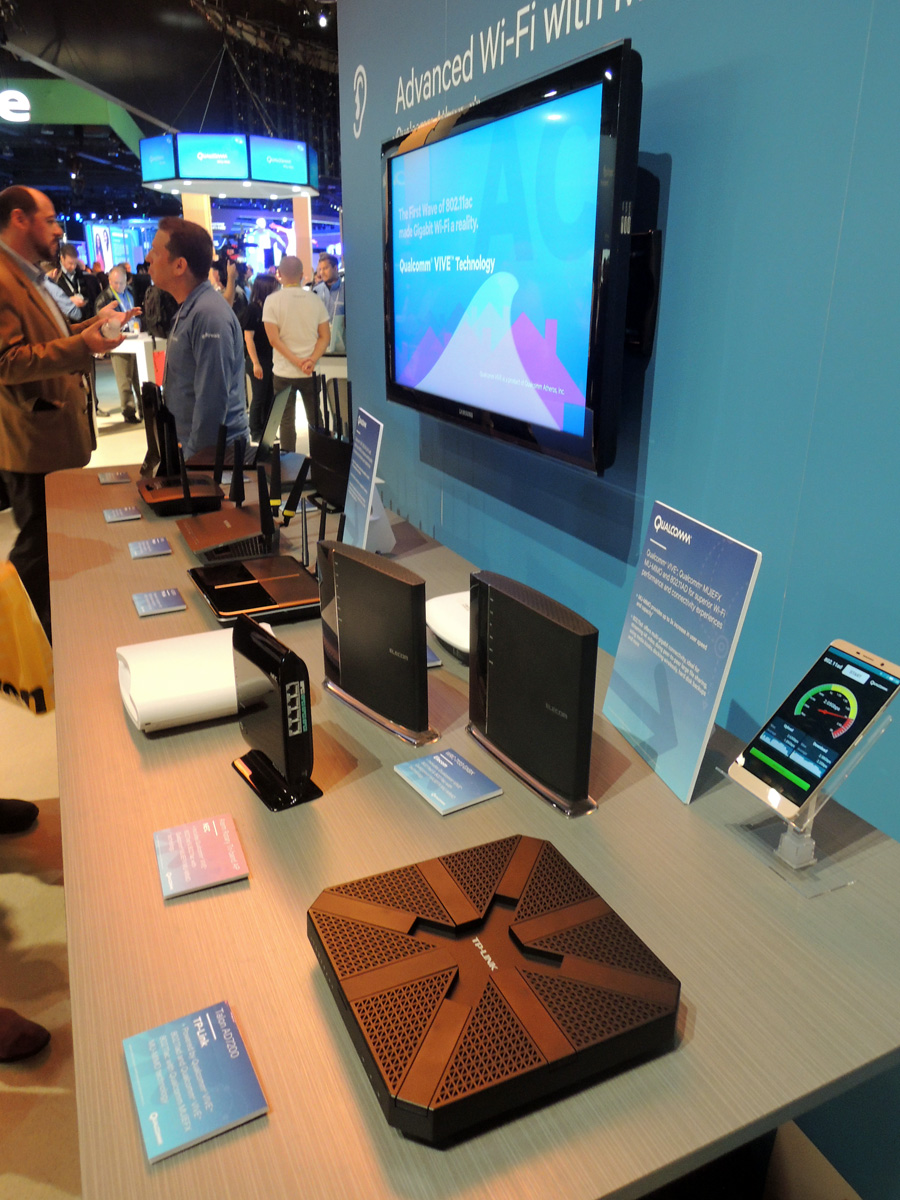 Hand in hand with an AV-over-IP transition comes an increasing reliance on wireless high-bandwidth connectivity. I've been beating this drum for six years, but it seems like the necessary momentum has been missing. That may change by next December, because both Intel and Qualcomm have enthusiastically embraced 60GHz 802.11ad wireless for short-range, in-room fast Ethernet connectivity.
With 2GHz-wide channels and sustained bit rates in the 100s of megabits per second, 60GHz operation will enable a new class of products for the next generation of AV spaces. HDMI, DisplayPort and other interfaces easily can travel largely uncompressed over connections in this band, and the extremely short wavelengths combined with steerable antenna arrays make it possible for simultaneous operation of multiple wireless links on the same channel, in the same room!
With USB 3.0 coming to market and 4K getting ready to mount the stage, a 60GHz wireless solution makes lots of sense. And there are several players in that market now that showed working products at CES. The trick will be for manufacturers of mobile devices, laptops and media players to adopt the technology and build the chipsets into their devices…which have largely become inexpensive and commoditized. But I think it will happen.
I mentioned USB. The newest specification, 3.0, includes a new connector known as Type-C. It's smaller than the "A" version and larger than micro, but has more tricks up its sleeve. For one thing, it's a symmetrical 24-pin connector, similar to the design used by Apple's Lightning interface. It's also "smart" in that it can detect the communication mode it needs to support when plugged in.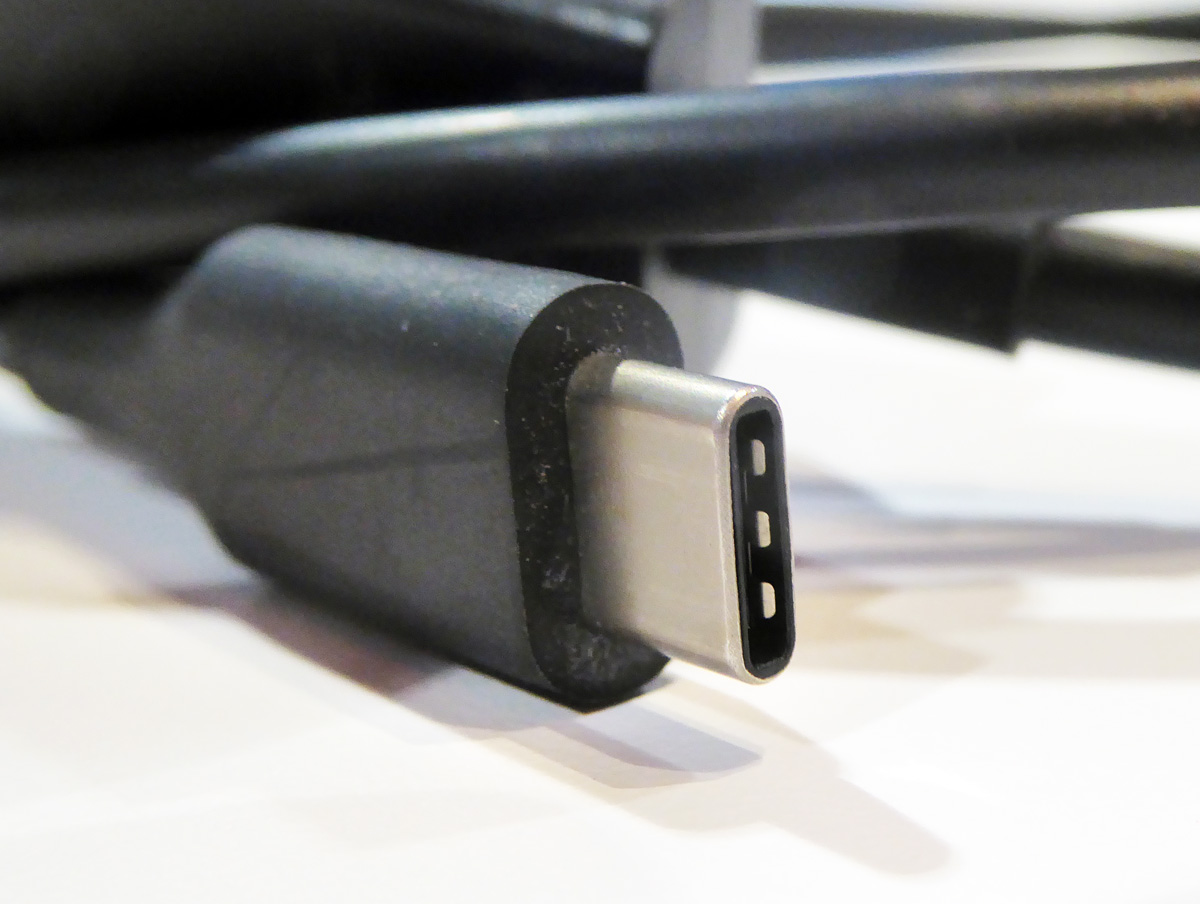 A good example is Type-C Alternate Mode. By itself, the connector can stream data at 10Gb/s while also providing 5V power for charging. But if a display signal is present, the connector can switch one, two, three or all four lanes to transport it. HDMI 2.0 is compatible with Alternate Mode; as are DisplayPort 1.3 and 1.4 and the languishing superMHL format.
Look for increased support for USB 3.0 Type-C by interface manufacturers as it starts showing up on laptops, mobile phones and tablets. Type-C could turn out to be the only connection on most of these devices as the trend toward consolidating interfaces continues. You won't see a rapid changeover to Type-C in 2017; it will more resemble a trickle that should turn into an all-out torrent by the end of the decade.
Control Systems
Let's turn our attention to control systems. It's long been the case in our industry that AV control systems involve racks of proprietary hardware and lines of codes written by experienced programmers. But with the consumer world having embraced app-based and icon-based control, and with the Internet of Things phenomenon picking up speed, it's crazy to think our industry won't be affected.
Several companies have already shown app/icon-based control platforms at InfoComm, and you'll see a lot more next June in Orlando. In an era where more and more white-collar jobs involving repeatable tasks, such a writing code, are replaced by automation, the old ways of building and programming control systems will rapidly fall by the wayside in 2017, as sure as the sun comes up tomorrow.
Hand in hand with this trend will be the emergence of holistic AV systems, based on network structures that will encompass configuration, control, monitoring and signal transport. If the piece of AV gear has a network interface card, it can be addressed, controlled and monitored from anywhere through an access network. This isn't rocket science, just an extension of the AV-over-IP concept, based on what everyone else in the world is doing over TCP/IP networks.
And, of course, this shift to an IP-based control and monitoring structure will create all kinds of security risks. In my AV-over-IP classes, I recommend putting all such networks on a subnet, adding a firewall with permissions if there is any connection between the AV gear and a company or school/university LAN. It's just considered a good practice, not to mention a necessary evil these days.
VR & AR
A couple of other technologies are worth mentioning, as well. Virtual reality (VR) and augmented reality (AR) were both promoted intensively at NAB and CES. However, from my perspective, each of them is still very much in the "learning how to walk" stage…more of a novelty than anything else. There's no question that they will become parts of our tool kit, but that's a few years away. For one thing, the near-to-eye resolution has to approach 8K for it to really work well, and that's not happening any time soon.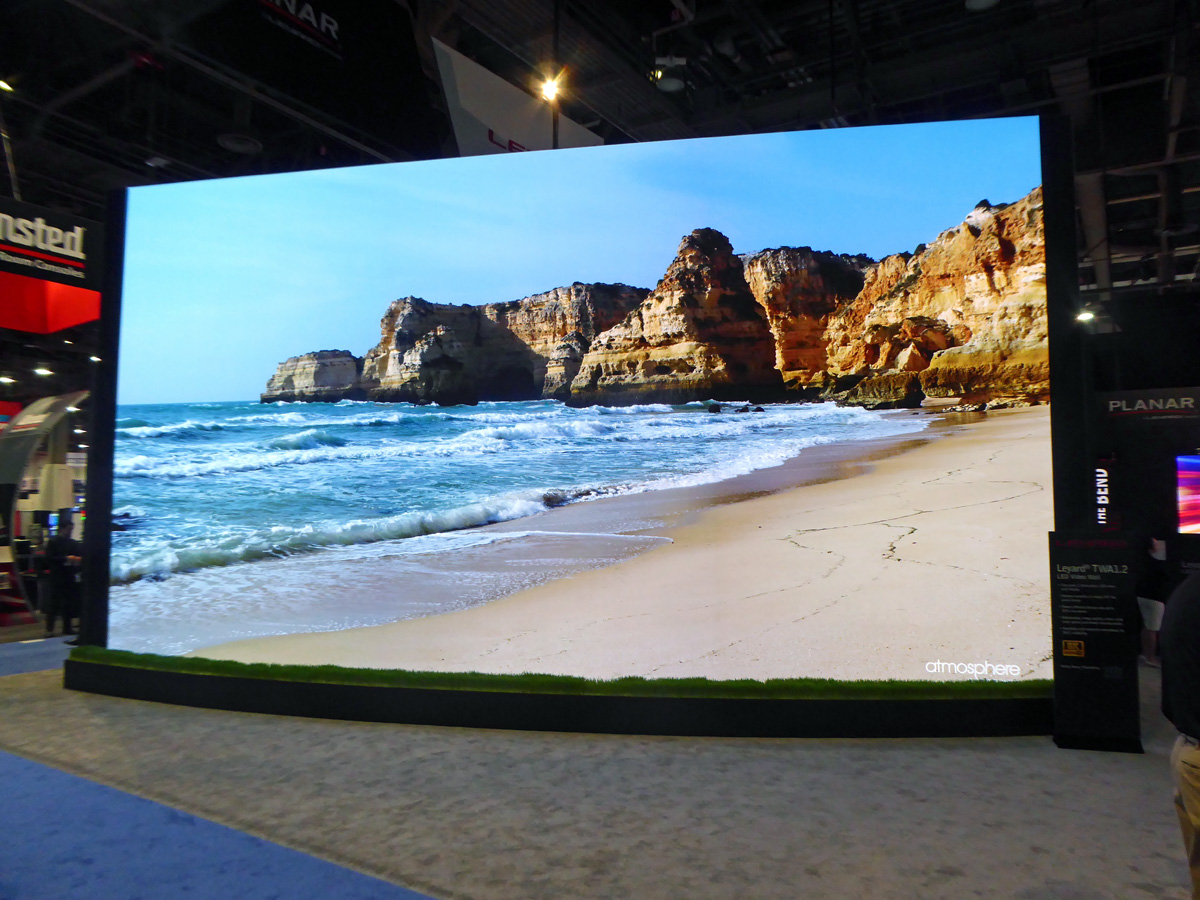 And what about high dynamic range (HDR) and wide color gamut (WCG) imaging? You can already buy TVs enabled for these enhancements, but what appeal do they have for our market? Well, it's like what's happening with TVs: The cost to roll out a 4K pixel matrix and incorporate it into a TV has dropped so low that the market is shifting to 4K as the baseline for larger display screens.
So it will go with HDR and WCG. The commercialization of OLEDs and LCD TVs with quantum dot backlights will bring along support for HDR and WCG with little added cost. Some verticals will benefit from HDR (surveillance, 3D imaging, simulation), while others will gravitate to WCG (printing, artists and designers, retail, cinema). Don't expect much of a push for either in 2017, but some display manufacturers will put their toes in the water.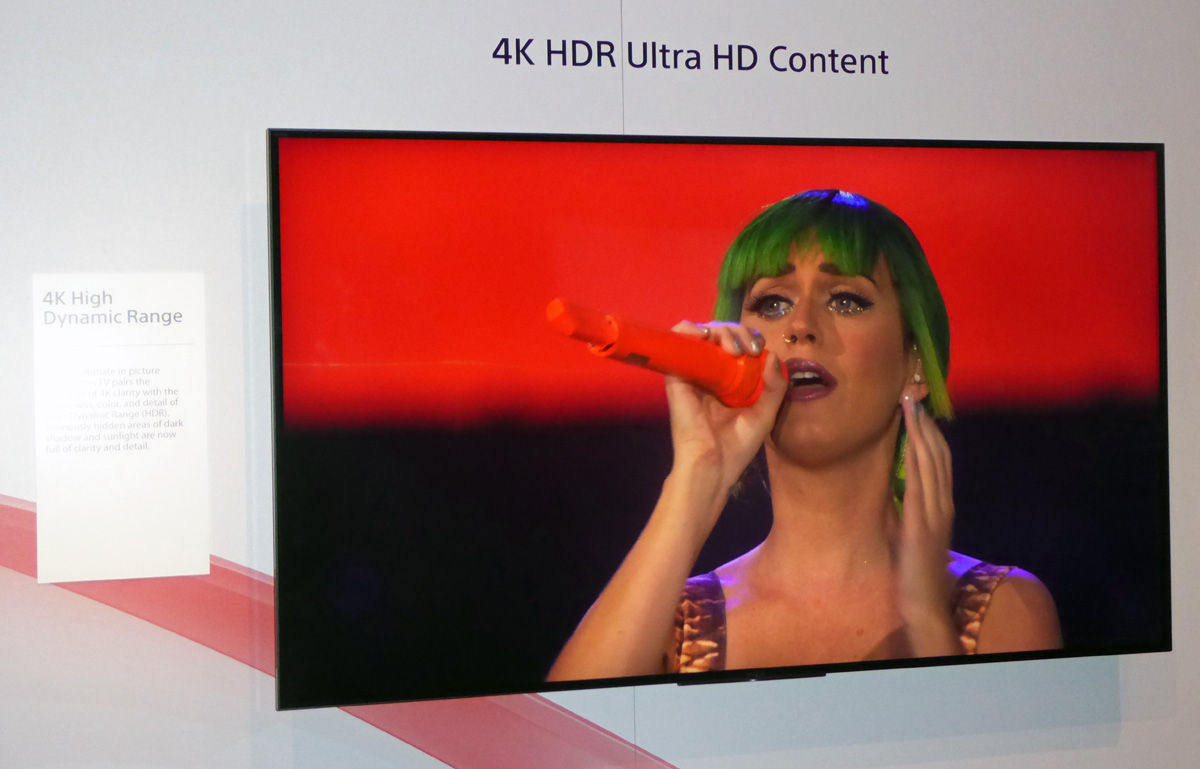 Last Prediction
I'll close out by looking at an interesting economic trend. Given the falling prices for hardware, smaller profit margins, and the growth of both commercial (the aforementioned Ingram) and consumer distribution (Amazon, Wal-Mart, BJ's, Costco), look for an increasingly large portion of AV equipment purchases to go through distributors, even if a dealer/reseller is buying.
Several manufacturers are already doing this with a large portion of their product lines. Some are moving smaller accounts to distribution, and in many cases, the end user can buy from a distributor at the same price a dealer would get. Think of that $500 projector that you can pick up at Staples or the $700 60-inch smart 4K TV you'll find at BJ's. It's just the way of the world these days, and the trend will only accelerate in 2017.
That's it for this year. Tune in again 12 months from now, and we can see how I did….