At InfoComm's TIDE event, June 13, before the show, attendees will have the opportunity to be inspired by some of the most creative minds in entertainment, retail, brand and design, and will be able to work alongside them in small breakout sessions during the day. The following is a list of sessions at this year's event.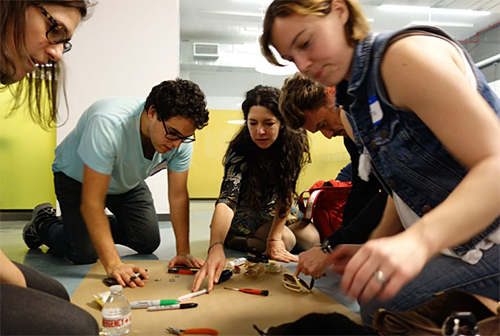 Crafting The Story Of Your Business Workshop
This workshop offers attendees an opportunity to generate fresh ideas and develop stories, on their own and with others, while under the guidance of Luhn's expertise.
By the end of the workshop, you will have learned how to
communicate a unique and compelling story in a single sentence,
master the three key elements of storytelling,
harness the "Universal Truths" that connect with all people.
Reimagining The Story Of AV Workshop
What do people think of when they think of AV? Microphone feedback, projectors aimed at white walls and technical snafus? Or do they think of the transformative power of technology, and how it grabs the attention of our two most dominant senses, sight and sound? This collaborative and dynamic session will draw on the collective creativity and intelligence of the participants to develop a story that challenges the current assumptions of the AV industry.
How Spaces Tell Stories: Interactivity and Engagement
Dynamic, interactive experiences that happen within physical spaces can connect people to ideas, brands and each other in ways that are impossible online, and often have a greater impact on the end user. Hear experts talk about how they craft site-specific interactive experiences that tell stories in unique ways, drive interaction and create lasting memories.
Because breakout sessions are limited in size, pre-registration is on a first-come, first-served basis. To register for TIDE, click here.