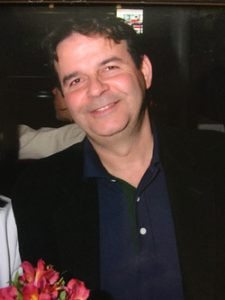 John R. Petrucelli, 64, a resident of Hawthorne NJ, passed away peacefully on January 21, after a lengthy illness.
He started his career in audio in the New Haven CT area, first working with local bands and sound companies before starting his own company, PET Projects. He modified existing equipment for recording studios throughout New England, and began designing and building his own creations.
In the early 1980s, he joined Allen & Heath Brenell USA, where he designed live sound mixers that were manufactured and sold by the UK parent company internationally. In 1991, Petrucelli was a founder and Chief Engineer with Crest Consoles, where he introduced product design innovations that resulted in the company becoming one of the top suppliers of audio mixing products to the professional touring and audio install markets.
In late 2004, he became a founding member and part owner of the audio mixer company, APB-DynaSonics, where he was President/Chief Design Engineer. Petrucelli continued his journey by going back to his roots and becoming a contract design engineer, working with various companies, including PMI Audio, where his expertise helped revitalize many renowned products, including Trident Audio.
His designs have generated tens of thousands of console sales throughout the world. In addition to his design work, he always took the time to mentor other engineers and customers, to help them in any way that only he could.
He possessed a unique sense of humor, able to make everyone around him smile and engage in discussion with him, mostly with people he did not know. He was a very caring and thoughtful man, thinking of others before himself.
At the family's request, there will be no calling hours or funeral services. Interment will be at a later date at the convenience of the family. Plans for a Celebration of John's Life will be announced at a later date.