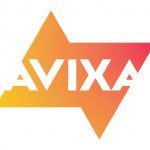 By now, the entire commercial AV industry has heard the big news—the association formerly known as InfoComm International has rebranded itself the Audiovisual and Integrated Experience Association (AVIXA). Fellow members of the international trade press and I, during a press gathering in Reston VA on September 13, learned the news several hours before the story went public. I think I speak for all of us when I say the reaction was Wow!, especially considering that, during the 78 years the association's been in existence, it has revamped its identity only a handful of times.
Massive as the news is, though, it's not particularly shocking. Over the last several months in Sound & Communications' pages, but particularly since InfoComm 2017, we've been discussing a tectonic shift in our industry. Indeed, many called the show, at which 41 percent of attendees were end-user customers, an inflection point for our industry—the moment when specsmanship and gearlust gave way to an experiential focus. In short, amplifier power, sound pressure levels, pixel counts and skyrocketing lumens are "out"; the experience that those things—invisible in the background—together create is what's "in." AV facilitates exceptional experiences…our products are catalysts for storytelling and memory making to occur. It's in that spirit that AVIXA was born.
David Labuskes, CTS, CAE, RCDD, CEO, AVIXA, said as much during the media press conference the day of the changeover. "There's a new foundation for value in our industry," he stated, the passion palpable in his voice. Technology alone is not enough, he averred, persuasively arguing that technology, content and space must combine to create exceptional experiences. That also means those who are our industry's lifeblood—installers, integrators and consultants—must proactively join forces with content creators, graphic artists, enterprise decision-makers and others…those on whom our storytelling and experience creation depend. "We're an association that has made an immense difference in people's lives," Labuskes noted. In becoming a new association, AVIXA doubles down on that lofty ambition.
As the AVIXA changeover fully matures, many fine details will come into focus. "InfoComm" will live on as AVIXA's show brand, given the massive cachet the InfoComm name has earned. Although reimagined somewhat, the association's CTS and APEx credentials will live on, albeit with a new, AVIXA-centered look.
According to Dan Goldstein, Senior Vice President, Marketing and Communications, AVIXA, the association will participate in end-user conferences and trade shows, seeking to draw those people to our industry, our people and our trade events. These are AV people, Goldstein argued, and such outreach efforts—combined with the association's rebranding—will grow our industry and, with that, the association itself. In short, AVIXA is additive; moreover, it reflects a reality that already is.
There is much to mull over, and AVIXA is well aware not everyone will agree on this new direction. Share your thoughts at dferrisi@testa.com.