Editor's Note: This is the conclusion of our 60th Anniversary celebration presentation. Previous installments appeared in our May, June and July issues. We appreciate the sentiments expressed in these pieces, as well as communications from other industry members in recognizing this milestone. Sound & Communications' staff is proud to be a part of this "institution" and this industry, and the publication looks forward to the next 60 years!
---
By Al Berlin, Founder/CEO,
Video Corporation of America
I would like to share a brief story with you about becoming an early member of PSNI (Professional Systems Network International). I went a day early to a NAVA show (National Audio-Visual Association, a precursor to today's InfoComm International) in Chicago in the mid '70s in order to attend the Video Groups meeting; I think Jack Emerson ran it.
From the meeting, I was going to check into my hotel since I flew in that morning. Well, John Fuchs said he would drive me to the hotel. Good deal for me: no cab fare. He was with a past PSNI member from Florida whose name escapes me. So he told me, as he was driving out of the city, that he was taking me to his house on the lake in Wisconsin where we would have steaks and beer.
They wanted to talk to me about this group they were starting (PSNI) and wanted me to be a member. Well, I wanted to go to the show in the morning, so I agreed to attend the next PSNI meeting at NAB. So, in reality, I was kidnapped and the ransom was joining PSNI. One of the best things I ever did.
---
By Mark S. Valenti, CTS, President/CEO, The Sextant Group
When we opened our doors 20 years ago, The Sextant Group's foundation was in the audio and video production and acoustical design business. We have evolved into a multidisciplinary design firm specializing in digital media, audiovisual, IT, security, acoustics, med comm and technical lighting. Our roots in audio and video have expanded into other technology disciplines. We started out as design consultants and are still design consultants. That has not changed.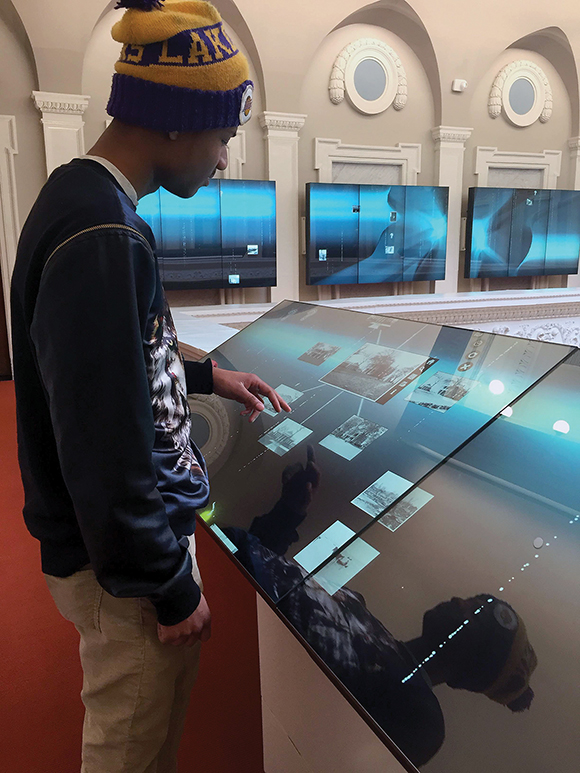 When we started out in 1995, systems integration referred to audio and video systems; there was no IT. Today, systems integration refers to a whole range of system types, most of which are network-based. And in the future, systems integration will refer to the integration of software applications running on a common network infrastructure.
Technologies related to the automation of everyday things are the wave of the future. These technologies range from environmental control to self-piloting cars, intelligent appliances and so on.
I have read Sound & Communications Magazine regularly. I've learned from the publication and shared cutting-edge information with others.
---
By Steve Emspak, Partner, Shen Milsom & Wilke
Shen Milsom & Wilke started as Shen Milsom & Associates in 1986 as an acoustical consulting company. Our Founder, Fred Shen, was very much a visionary. He clearly understood that the world was evolving and that communications were the key to growth.
Within two years of SM&A, as it was then known, Fred merged his consulting practice with Hubert Wilke, the absolute father of audiovisual consulting with his audiovisual practice going all the way back to 1966! Hubert was a marketer, and a very good one. Together, they built the strong team known today as Shen Milsom & Wilke. It may not have been the very first consulting firm with combined audiovisual and acoustics, but it rapidly grew to become one of the biggest and most well known in New York and across the globe, with 15 offices and more than 250 staff members worldwide.
As technology evolved, so did our services. Today, SM&W is a multidiscipline consulting firm with expertise in acoustics, audiovisual, IT, medical equipment planning and physical security. Holding true to the course set by Fred Shen, Denis Milsom and Hubert Wilke, SM&W continues to provide consulting with no financial ties to any entity other than their client base.
The systems integrator landscape is constantly changing. Personally having been on every side of this business other than as a sales rep, I think the profile of the integrator (and the technical consultant) has changed tremendously. It used to be that the integrator (and consultant) were required to "think" a lot more than they do today. A problem would be encountered and a creative solution had to be developed. Today, there are many problems requiring one-off technical solutions that have to be designed and engineered by either the consultant or the SI. However, the dynamics of the changing landscape are such that many of those solutions are SKUs of various companies. Recently, and going forward, the emphasis is somewhat more cerebral: Systems configurations, logic and programming lead the pack.
Going forward, network technology and the Cloud are becoming increasingly important. Audiovisual is rapidly becoming an endpoint. To satisfy issues surrounding the network, a variety of applications will have to be developed in support of transport, control and things of that nature.
Shen Milsom & Wilke is proud to have contributed to Sound and Communications' twice-annual IT/AV Report in recent years, and staff members have been longtime readers of the magazine.